20 December 2017
By Mary Bermingham
mary@TheCork.ie
Irish Water seeks planning permission to develop Integrated Constructed Wetland wastewater (i.e. sewerage) treatment system
Proposed system would facilitate future growth and development while offering significant environmental benefits
Irish Water is working with Cork County Council to provide a sustainable wastewater treatment system for Saleen in East Cork which will support the continued growth and development of the community while also enhancing the local environment and improving water quality.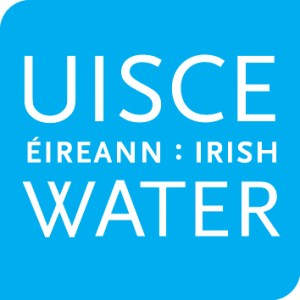 Following extensive engagement with the local community, Irish Water has now lodged a planning application to develop an Integrated Constructed Wetland (ICW) to treat wastewater from the village. An ICW is a type of sustainable wastewater treatment system that looks and functions like a natural wetland. Constructed wetlands are created to treat wastewater from small, rural communities in an environmentally-friendly way before allowing it to return to the water system safely.
These systems have many advantages for communities such as Saleen. As well as protecting local waterways by ensuring that wastewater is treated and discharged in compliance with the Urban Wastewater Treatment Directive, they also provide a natural habitat for a wide range of flora and fauna and help to encourage biodiversity.
The solution being proposed for Saleen would have the capacity to treat the wastewater from the community now and into the future, allowing for population growth and development in the area.
Irish Water has identified a site close to the village that would provide a suitable location for the ICW. It is proposed that this site would be integrated into the surrounding woodland and include pathways so that it can be used as a natural amenity area for the local community.
In designing this system, Irish Water has been engaging with local residents to ensure that all the relevant feedback is included in the designs. A public information evening was held in the village in November which was very well attended by local people. Irish Water would like to thank the community for the important feedback which was given, which has been taken on board in developing the planning application.
Mark O'Callaghan, Sustainability Policy and Innovations Lead with Irish Water, commented: "An Integrated Constructed Wetland is an excellent wastewater treatment solution for a community like Saleen. Not only does it protect the environment by treating wastewater to a very high standard, but it also encourages biodiversity by providing a habitat for a wide range of flora and fauna.
"There is no one-size-fits-all approach to developing an ICW. Each site is unique which is why we have been engaging closely with the local community to ensure that we had all the relevant information before proceeding with this planning application. We are very grateful for all the feedback we have received to date from local residents and we will continue to welcome their input as we move forward with this project."
Irish Water is involved in a number of Integrated Constructed Wetland Projects around the country. Dunhill in Co Waterford, Glaslough in Co Monaghan and Clonaslee ICW in Co Laois, were already progressed prior to the formation of Irish Water, while a number of others are currently at design or planning stage including at Lixnaw in Kerry, Muff in Donegal and a further 11 sites which are undergoing feasibility assessment.