20 February 2018
By Elaine Murphy
elaine@TheCork.ie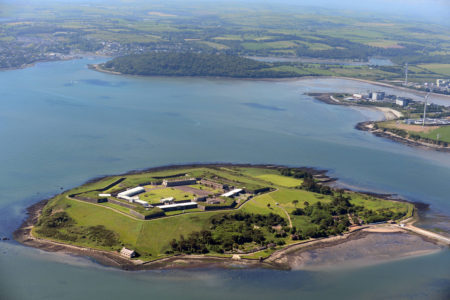 Spring Campaign for Ireland's Ancient East encourages Irish tourists to take short breaks within Ireland
Fáilte Ireland's 2018 spring advertising campaign for Ireland's Ancient East kick-starts today, featuring Cork as a perfect place to take a short break, both in the run up to the St Patrick's and Easter long weekends and beyond.
Aimed at families, the TV ad campaign builds on the 'Great Stories Stay With You Forever' creative previously rolled out by Fáilte Ireland, emphasising the unforgettable holiday experiences and stories to be discovered in Ireland's Ancient East. The original ad will run for one week from today, with a new shorter version of the ad featuring Spike Island in Cork rolling out from 26th of February to the 19th of March on RTE, Virgin media, Sky Ireland, Channel 4 and E4.
The spring campaign will also include advertising across national and local radio from the 19th March to the 16th April, specifically targeting the 'empty nesters' market (parents whose children have grown up and left the family home) in the post Easter period, as well as advertising across social media channels.
Speaking today, Fáilte Ireland's Director of Marketing Niall Tracey said:
"The domestic market provides a bed-rock for many tourism businesses and sustains activity in the sector throughout the year – providing the sector with more than a billion Euros in revenue. Our home holiday marketing activity is especially geared to generate business in the 'shoulder seasons' each side of summer to allow tourism operators trade longer which is good for jobs and also important in terms of developing and maintaining a strong product on the ground for all tourists – whether domestic or international."
The Irish domestic market is a very important component of the tourism sector, delivering an estimated 4.8m holiday trips in Ireland in 2017 with an estimated €1.13bn generated by domestic holidays. Total nights spent on domestic leisure trips last year was estimated at 14 million. Irish residents accounted just over half (52%) of all hotel nights in Ireland in 2017.
Jenny De Saulles, Fáilte Ireland's Head of Ireland's Ancient East added:
"Ireland's Ancient East has so much to offer domestic tourists. Since its launch, we have been working with tourism businesses in the region to provide enjoyable, engaging and accessible cultural experiences and we are already seeing early signs of success with revenue growth and season extension. This campaign not only raises awareness of the region on the whole, but really highlights the amazing offering for the domestic market."