20 February 2018
By Mary Bermingham
mary@TheCork.ie
49% of all young Cork people waiting for 1st assessment are on City's Northside
Cork North Central TD, Billy Kelleher has said that children on Cork's Northside face significantly longer delays in accessing Occupational Therapy services than their peers across the rest of Cork and Kerry.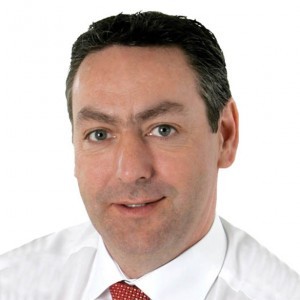 Billy Kelleher TDDeputy Kelleher was commenting after receiving new information from the HSE that shows that children on the Northside of the city, in particular those aged between five and 18 years, wait longer to receive their first appointment with an occupational therapist.
Figures released to Fianna Fáil show that of the 2649 young people in Cork, awaiting their first assessment, a whopping 1299, or 49%, of them are in the North Lee area.
"To make matters worse, 609 of them young people are waiting longer than 52 weeks to be seen," said Fianna Fáil's Health Spokesperson.
"This is simply unacceptable, and requires an urgent response from both the HSE and the Minister for Health.
"Waiting inordinate periods of time to access OT services can make conditions worse, and exacerbate the symptoms these people are experiencing.
"Questions need to be asked as to why young people on the Northside of the city are getting such a raw deal from the HSE and Fine Gael.
"I have requested that this issue be debated in Dáil Éireann so the Minister can answer for his government's failings and the failings of senior management in the HSE to adequately resource OT services on Cork's Northside," concluded Kelleher.