6 March 2018
By Elaine Murphy
elaine@TheCork.ie
The AGM of Dúchas Clonakilty Heritage will be held on Thursday evening next, 8th March at 8pm at O'Donovan's Hotel, Clonakilty.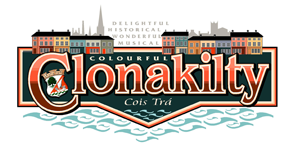 Founded in 2012, the organisation is one of the most active history groups in the West Cork area with activities all year round.
During the Autumn and Winter, monthly illustrated lectures on a wide variety of topics are delivered by expert speakers, and usually attract well over 100 attendees.
From May to September, outdoor field trips and visits to places of local historical interest are organised monthly and the group also organises events to coincide with National Heritage Week.
A weekend trip away for members is also held every autumn.
There are a number of sub-committees who organise specific events such as the lectures, non-political commemorations and the successful Journal Committee which produced it's second book just before Christmas.
Anyone with an interest in local history and heritage is welcome to join the group at any stage and all are welcome to next Thursdays AGM.