24 May 2018
By Elaine Murphy
elaine@TheCork.ie
A Vibrant Harbour. A Maritime Haven.
9 Festival Days and over 70 Great Events.
Cork Harbour Festival is the largest annual event in Cork Harbour offering a nine day celebration of Cork's maritime culture, from 2nd  – 10th  June 2018.  Kicking off on the June Bank Holiday, with Ireland's premier rowing race Ocean to City – An Rás Mór, the festival is bigger and bolder than ever, featuring over 70 events taking place in Cork City and Harbour.
There are so many different events to dive into, from harbour tours to guided walks, open days to open sails, from Sea to Sky and so much more. Or get on the water and row, sail, surf, swim, paddle or kayak your way through the festival!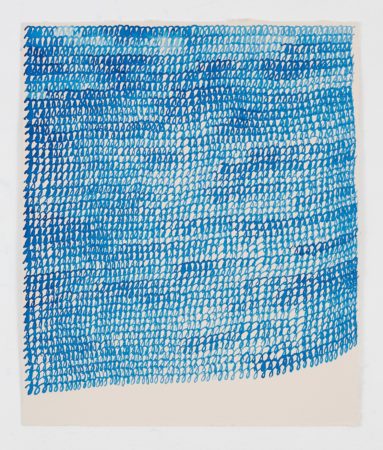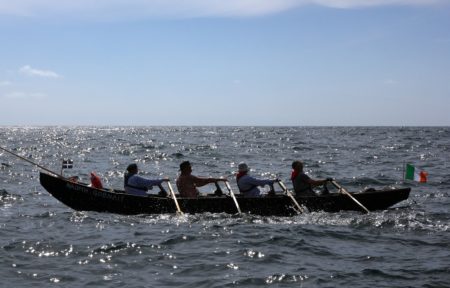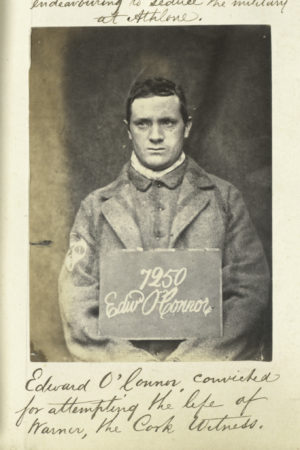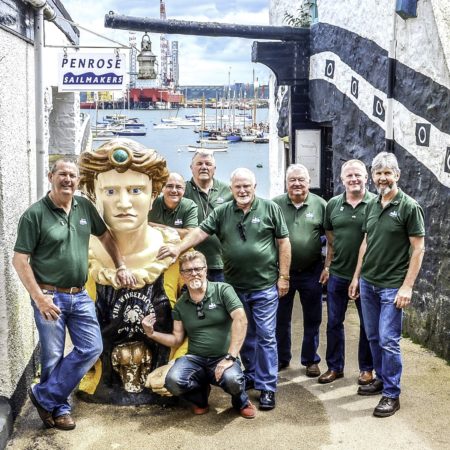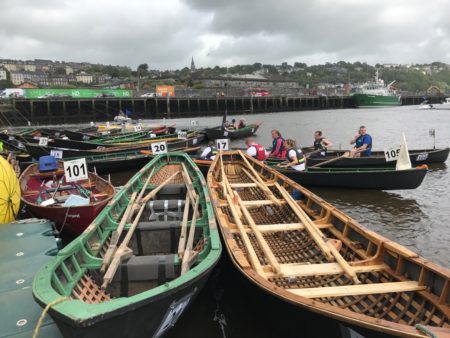 There is an exciting programme of cultural events to enjoy throughout the festival.
Featuring six different exhibitions as well as a film screening, music, songs and stories there is plenty to offer the culture vulture. Visit 'Spike Island: People and Place 1847-1883' at the Sirius Arts Centre and explore the art exhibition 'S' at Backwater Artists Group, and stay for the artists' talks. Immerse yourself in the Cork premier of 'The Camino Voyage', an evocative feature-length documentary which follows a crew as they row a currach from Ireland to Northern Spain in a modern day Celtic odyssey.
CULTURAL EVENTS HIGHLIGHTS:
8pm – 10pm, Thursday 7 June 2018
The Camino Voyage
Cork Opera House
The guests on the night will be: Dónal O Ceilleachair (director), Pádraig Ó Duinnín, founder of Meitheal Mara and Brendan Moriarty, stonemason and folklorist from the Dingle Peninsula and a relative of renowned Irish poet and philosopher John Moriarty. In 2014, a Writer, two Musicians, an Artist and a Stonemason set their sights on an audacious voyage, a Camino by sea, in a Naomhóg (a traditional West Kerry rowing Curragh) they built themselves. This immersive and evocative feature length documentary follows the crew on their inspiring and dangerous journey from Ireland to Northern Spain, on this 2,500km modern day Celtic odyssey. Featuring:
Oscar Winning Musician; Glen Hansard.
Renowned Irish Musician; Brendan Begley.
Distinguished Artist; Liam Holden.
Skilled Stonemason; Brendan Moriarty.All
Celebrated Writer & Poet; Danny Sheehy (1951-2017).
4pm – 7pm, Saturday 9 June 2018
Currach exhibition
Bonded Warehouses, Port of Cork
Cork city is an unlikely centre for the building and rowing of traditional currachs – but community boatbuilders Meitheal Mara and the Cork currach rowing club Naomhóga Chorcaí will be displaying examples of traditional currach types, ranging from Donegal in the north to Kerry in the south. The display will cover the development of the principal boat types, the techniques and materials used in their construction, and how the boats were – and still are – used at sea on Ireland's rugged west coast. To be displayed in the iconic setting of the Bonded Warehouse vaults at Custom House St.
8pm – 10pm, Wednesday 6 June 2018
The Molgoggers in Concert
Cork Arts Theatre, Cork City
The Molgoggers are a Sea Shanty and Maritime Song group based in Cobh. This eight strong, a-cappella 'buoy band' will perform traditional and new sea shanties and maritime songs, all sung in a robust and entertaining manner. There are plenty of simple repetitive choruses and audience participation is encouraged, and expected! Their set includes songs composed by well-known performers from the Cork Harbour area, such as Jimmy Crowley and John Spillane.
Throughout the festival run 2 – 9 June 2018
S exhibition
with Backwater Artists Group
Studio 12, Wandesford Quay, Cork City 
Artist Talk: Sat 9 June: 13:00-14:00.
Cork is home to a world famous community of marathon swimmers whose achievements include crossings of the English Channel, the North Channel, the Straits of Gibraltar, the Cook Straits and more.
Artist Róisín Lewis draws inspiration for her work from accounts of these long swims, as well as from her own experience as an open water swimmer. Using drawing and sculptural processes, she explores the relationship between human performance, endurance and contemporary art.
Throughout the festival run 2 – 9 June 2018
Spike Island: People and Place 1847 – 1883
Sirius Arts Centre, Cobh
Public Talk: Sat 9 June: 15:00-16:00.
The exhibition features visual records of Spike Island in the Victorian era along with a selection of personal narratives drawn from the book 'Too Beautiful for Thieves and Pickpockets: A history of the Victorian Convict Prison on Spike Island' by Cal McCarthy and Barra O'Donnabhain.
Cork Harbour Festival is organised by Meitheal Mara, the community boatyard, training centre and charity located in the heart of Cork City. The Festival is sponsored by Cork City Council, Cork County Council, Port of Cork, Failte Ireland and MaREI, and made possible with the help of dozens of Event Partners and hundreds of volunteers.
The full festival programme of over 70 events is available online
at www.corkharbourfestival.com.
Notes to Editor:
Cork Harbour Festival
Ocean to City – An Rás Mór and Cork Harbour Open Day formerly existed as two popular one-day events located at different points in Cork's annual maritime calendar. Both event committees recognised the synergy between the two events and began to work together and share resources. In 2015, Cork Harbour Festival was launched. The festival was shaped on the open day principle, with Ocean to City – An Ras Mór as the flagship event
Now in its fourth year, the festival has grown from strength to strength. Featuring nine festival days starting on the first week of June, it is packed full of events; all made possible through collaboration with over 50 different event partners in Cork City as well as 15 towns and villages along Cork Harbour. The programme has grown year by year and highlights Cork's rich heritage and culture as well as water and shore-based activities, with Ocean to City – An Rás Mór at the heart of the festival.
Taking place at the centre of Ireland's maritime paradise, as well as at the gateway to Ireland's Ancient East and the Wild Atlantic Way, Cork is perfectly positioned to deliver the largest and most engaging harbour festival in Ireland.
The Cork Harbour Festival Committee includes representatives from Cork City Council, Cork County Council, Port of Cork, UCC MaREI, RCYC, Cobh Harbour Chamber and Meitheal Mara.
Meitheal Mara
Founded in 1993, Meitheal Mara 'Community or Workers of the Sea' is a community boatyard in the heart of Cork city.  Meitheal Mara has grown from a small idea into an internationally recognised leader in community-based maritime services, underpinned by the energy and skill of committed and enthusiastic staff members. The vision is: Growth through maritime heritage. Na báid agus saol na ndaoine.
The mission of Meitheal Mara is to integrate and expand personal and community development opportunities through the medium of traditional boatbuilding, maritime recreation and maritime heritage. The primary object is to grow and integrate Cork city's maritime recreation and tourism sector at a purpose built river-side site.
It is a Company Limited by Guarantee, a registered charity and a nationally-accredited training centre.