1 March 2019
By Elaine Murphy
elaine@TheCork.ie
Pure Cork is launching a campaign in association with Tourism Ireland to actively encourage more French tourists to choose Cork as a destination. This is part of a wider strategy to extend the tourism season in the region.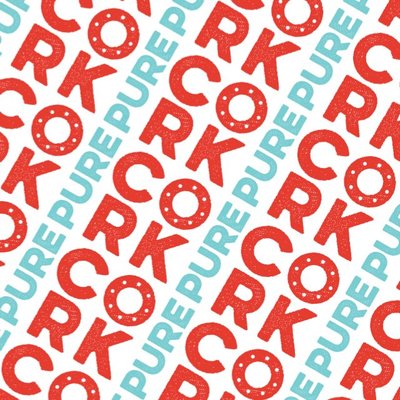 The announcement was made at the recent Pure Cork Tourism Industry Day held at Vienna Woods Country House on 27 February 2019, which was attended by nearly 200 people working within the tourism industry in Cork.
At the event, Visit Cork, the public-private partnership that promotes Cork as a destination for leisure (Pure Cork) and business tourism (Cork Convention Bureau), announced their achievements to date and plans for the coming year.
Head of Visit Cork, Seamus Heaney, illustrated the value of tourism to the region, highlighting that tourism currently supports almost 22,500 jobs in Cork, with more than 800 tourism businesses, festivals and events currently listed on the new purecork.ie website. He encouraged all businesses to upload details of their tourism business, festival or event to the website, and to engage with their social media channels, so they can be actively supported by team at Pure Cork.
In 2017, €833 million revenue was generated for Cork through overseas and domestic tourism, and in 2018, 1.7 million tourists visited Cork (equating to the generation of 200 jobs) while €13.2 million was generated through conference and business tourism, with a further €14m in the pipeline for 2020.
Many business tourists are now beginning to extend their stay by 2-4 days, which offers a huge opportunity for growth, according to Evelyn O Sullivan, Manager at Cork Convention Bureau. "The biggest growth opportunities are in areas like Teagasc, Space, STEM, and Maritime, and we are here to support anyone wishing to bring a conference to the Cork region."
"Business tourists are high end and high spend", said Ciara Gallagher from Meet in Ireland.
Pure Cork is now undertaking a number of initiatives, working with Fáilte Ireland and Tourism Ireland, to collectively sell Cork as a destination. This includes targeting new markets that are directly serviced by airline routes into Cork Airport.
The tourism body is specifically targeting five key geographical areas: regional UK locations outside of London, the north east of the USA, domestic 'staycationers', and visitors from France and Germany.
With two flights now servicing Cork almost daily from Paris, operated by Aer Lingus and Air France, Pure Cork sees this as one of the biggest opportunities for growth, hence the reason they are developing a "deep dive" into the French market. 46% of all French visitors are from the Paris region and there are currently 2,200 airline seats in to Cork per week along with 1,000 ferry seats.
Speaking at the event, Monica Mac Laverty, Southern Europe Manager for Tourism Ireland, said French visitors average a 10.3 night stay in Ireland, which is significant. They also tend to travel from April-June, which would extend the tourist season in Cork. "There is an extremely strong opportunity to develop tourism from France for the Cork region, especially with direct access from Cork airport, which is key".
Ms McLaverty said that Tourism Ireland is working in partnership with Pure Cork to convey the depth of the tourism experience available here. As part of the promotional initiative, representatives from Pure Cork will attend or host a series of events in France to highlight Cork, including a St. Patrick's Day event on the Champs Elysees with the Irish Ambassador in France on March 14th and other engaging events yet to be announced in Bordeaux and Paris. Key media and tour operators from this region will also be invited to visit Cork in the near future.
A presentation was also given at the event by Josephine O'Driscoll, Fáilte Ireland, Wild Atlantic Way Programme Manager. Ms O'Driscoll said that Cork attracted 1.6 million overseas visitors who spent €631 million in 2017 and 1.1 million domestic visitors who spent €202 million.
The average growth in hotel occupancy in the Cork region in 2018 was +3% and Revenue growth was +6.1%, according to Fáilte Ireland figures.
In 2018, Cork attractions reported average year on year revenue growth of 21% and visitor numbers growth of 33%.
Cork accounts for 9% of bed stock nationally, 12% of domestic trips in Ireland, 11% of domestic revenue in Ireland and 18% of overseas tourists to Ireland.
Cork currently places third in Ireland for overseas tourists after Dublin and Galway, and second in terms of overseas tourist revenue after Dublin.
Pure Cork sees huge growth in immersive experiences, dynamic packaging (hotels and attractions working together) and the night-time economy. They are encouraging businesses to create exciting experiences and offers in the evening to ensure overnight stays and a longer dwell time for tourists in the region.
Mr Heaney said the main aim of the event was to encourage everyone working in tourism in Cork to promote Cork and the Pure Cork brand collectively to grow the industry for the benefit of the entire local economy.
"Pure Cork is about all of the Cork tourism industry pulling together in the understanding that by pulling together we can do better – Ní neart go cur le chéile – Fior Chrocaigh," he said.