12 January 2022
By Tom Collins
tom@TheCork.ie
Signed for Finn Harps
Rob Slevin from Carrigaline has been signed to play with Finn Harps Soccer Club in Ballybofey, Co Donegal for 2022. Ken Dennehy, Carrigaline United AFC PRO, says "Rob came up through Carrigaline United academy from U6. He progressed through this and on to schoolboy football with CUAFC were he excelled and started to show real promise as a footballer. Rob graduated from our schoolboy section and onto our youth section where his performances earned him regal credibility as an outstanding player but also very humble off the field. After his Leaving Cert, Rob was accepted to UCC and that's where the league of Ireland clubs took notice and eventually Cork City came looking for his signature.
Now Rob starts a new chapter in his career as he heads to the northwest to play for Finn Harps. The climate and weather shouldn't be a factor as Rob's Dad Sean hails from that neck of the woods and I'm sure Rob would have spent a lot of his youth up there. Everyone here at Carrigaline United AFC are extremely proud of Rob and his achievements and we wish him every success in his future both on and off the field"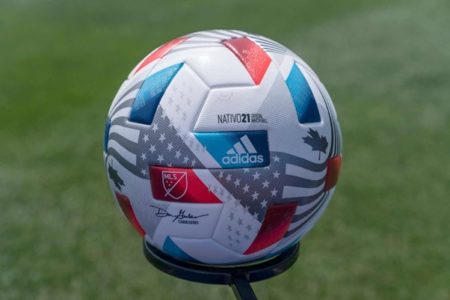 National Walk Day
The appearance of Charlie Bird on the Late Late Show before Christmas and again on Friday night last inspired the nation. Charlie, the renowned RTE correspondent at home and abroad who is suffering from Motor Neuron Disease spoke openly about his affliction and his challenge to climb Croke Patrick on Saturday, April 2nd. Communities throughout the country are invited to join him on the day to raise funds for the Irish Motor Neuron Disease Association and Pieta House. A move is afoot in Carrigaline to organise a walk around our own mountain on Saturday April 2nd in aid of the two causes. Watch this space.
Men's Shed
The Carrigaline Men's Shed walking group walked from the Shed to the Carrigaline Industrial Park via Crosshaven Road, Cherry Blossom Road and Kilnagleary Road and back on Monday last. Choir practice was cancelled on Monday last as a precaution against the spread of the Omicron virus. Work is ongoing on the completion of the new Shed. Enquiries Roger Morrissey 087 220 3547.
Covid-19
There has been a huge take up of the Covid-19 vaccine in Carrigaline over the Christmas period. All medical practices and pharmacies were busy with over 1,000 vaccinated in the dedicated vaccination centre on Main Street. Due to Covid many clubs and organisations in the parish are not meeting in person at present. Some businesses closed due to covid-19 outbreaks and lack of staff. All schools are back after the holiday break but had a high number of Covid-19 related absentees both staff and pupils.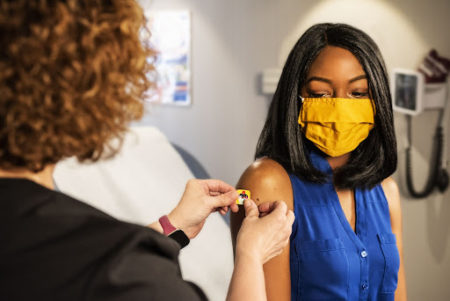 Young Scientists
Seven students from Gaelcholáiste Charraig Uí Leighin are participating in the BT Young Scientist and Technology Exhibition. The Coláiste has three projects in the competition in which the seven students will participate virtually this year. Well done to Chris Ó hEarlaithe, a 6th Year student last year, on being awarded a Quercus Entrance Scholarship from UCC based on his Leaving Cert results last year. All the extra-curricular activities in the Coláiste are on hold for the next few weeks as all available teachers are needed to cover classes of absent colleagues.
Tidy Towns
Carrigaline Tidy Towns volunteers continue to meet every Saturday at 9.30am at HQ in the Owenabue carpark from where they go to various locations to do litter picking and other projects. Other volunteers meet up on Tuesday mornings to do Tidy Towns jobs while individuals do Tidy Towns work diligently and quietly in their own good time. The first of the daffodils are up and blooming. Other flowers are also blooming which adds a little colour to the town.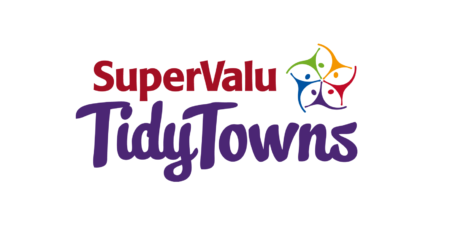 Aifreann
Bhí Aifreann Gaelach á chéiliúradh ag an tAth Charlie Nyhan SC, ar an Domhnach seo caite 10ú Eanáir. Léigh Máire Uí Shúilleabháin na léachtai, chan Róisín Ní Nuanáin an Psalm, léigh Róisín agus Orla Ní Nuanáin Guí an Phobal. Bhí bileoga Aifrinn ar fáil ag na dóirse. The next Aifreann Gaeilge will be on Sunday February 13th at 10.00 am. The Aifreann Gaelach takes place on the second Sunday of every month at 10.00 am. Eolas ó Aislinn 087 9699 488.
Death of Bríd Úna
The death of Bríd Úna Ní Mhaoileoin took place on Sunday, January 2nd at her home in Ballyferriter, Co Kerry. Bríd Úna was the founding principal of Gaelscoil Charraig Uí Leighin, which began with a class of 14 in 1985. Over the years under the stewardship of Bríd Úna the school and the grá for the Irish Language grew in Carrigaline. The school moved premises a number of times, a new school was built in the early 2000s but before it opened extra prefabs were needed to meet the demand. Today Carrigaline has a new Gaelscoil on an educational campus which encompasses a 500 pupil Gaelcholáiste, a living monument to the vision, planning and drive of the popular and highly regarded Bríd Úna. Bríd Úna had retired a few years ago and returned home to Ballyferriter, she had been in ill health for some time. There was sadness in Carrigaline at the news of her death. Most of her fellow teachers, many pupils of the original 1985 class, members of the Board of Management and Cáirde Gaelscoil and many friends travelled from Carrigaline to attend her Mass and funeral in Ballyferriter. Bríd Úna is survived by her 93-year-old mother, her sister and brothers to whom widespread sympathy is extended. Suaimhneas síoraí dá hanam dílis.
Comhaltas
Comhaltas na Dúglaise are all geared to start music and singing classes again this week for a 15-week term. Most classes are on Zoom on Wednesday evenings, in person beginners classes are held every Thursday and U12, U15 and Under 20 groups meet on Sunday evenings. The adult group session takes place on Thursday nights. Limited spaces are available in the traditional and Sean Nós singing class. Enquiries douglas@comhaltas.net.