1 March 2023
By Mary Bermingham
mary@TheCork.ie 
West Cork Biscuits will be stocked in SuperValu stores nationwide following Food Academy success

 
West Cork Biscuits will be taking their handmade chocolate chip cookies nationwide as they've been chosen by SuperValu for nationwide distribution as part of their hugely successful Taste of Local initiative, which highlights quality local Irish food and drink products in-store.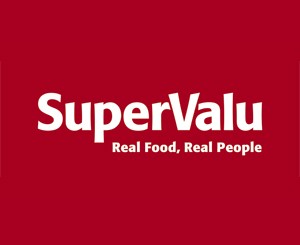 West Cork Biscuits offer a selection of handmade cookies and biscuits baked at their small Dunmanway bakery, including their Belgian chocolate chip cookies which are now available at SuperValu stores countrywide. West Cork Biscuits are one of five producers from the Food Academy Programme, the business support programme for innovative food and drinks producers, to be stocked as "Guest Stars" in Taste of Local fixtures in SuperValu stores nationwide for three weeks, beginning on March 2nd.  
The 5 products selected for nationwide distribution this March are:  
·         Chicory Root Syrup from Homespun, Co. Dublin 
·         Belgian Chocolate Chip Cookies from West Cork Biscuits, Co. Cork 
·         Curry Paste from Sing Li Foods, Co. Louth 
·         Ginger Beer from Zingibeer, Co. Dublin 
·         Original Gravy from Porter & Nash, Co. Dublin 
SuperValu are keen to shine a light on Irish-made produce, and offering this chance to sell their products nationwide is a huge opportunity for these small producers. The SuperValu Taste of Local initiative showcases the producers who have gone through the Food Academy Programme as well as highlighting hyperlocal products that are unique to local stores. 
The producers chosen to be stocked nationwide from March 2nd are part of the Food Academy programme at SuperValu which mentors budding entrepreneurs and producers giving them the tools to take their business to the next level. Each one has demonstrated that they are ready to grow and being chosen as an in-store Guest Star means they will be exposed to new audiences. 
Speaking about their selection for Taste of Local and their experience in SuperValu's Food Academy, Managing Director Ger Devin said:  
"We joined Food Academy in 2015 and from that very first pitch meeting, I immediately felt great guidance and support from the team which remains today. SuperValu's Food Academy gave our business a sense of security and opened doors for us which allowed us to develop our distribution channels into other stores. You always get the sense that SuperValu want us not only to survive but to thrive and succeed."  
West Cork Biscuits was set up in 2003 by Richard and Jane Graham who are now retired, and in 2010, Ger Devin stepped in as Managing Director after working with the couple through the Local Enterprise Office. 
"We believe in supporting local and most of our ingredients are sourced right here in West Cork, and our products are completely unique as each biscuit is made entirely by hand as opposed to from a machine," Mr Devin added.  
"We are delighted to be a part of Taste of Local, this is a brilliant chance for us to showcase ourselves on a national level and we are extremely grateful to SuperValu for the opportunity," he concluded.  
Speaking about the launch of the five "Guest Stars" products nationwide, Carmel Biggane, Food Academy Manager said: "SuperValu are incredibly proud to support growing Irish food and drink producers, it is an important part of our company ethos, and we are delighted that the five producers' products will now be available to purchase nationwide.  
Starting your own business can be an overwhelming experience and our Food Academy programme provides the producers with the tools they need to thrive and grow their businesses to their fullest potential. Each of the producers have such inspiring stories and SuperValu is thrilled to be on this journey with them." 
The Food Academy programme is a unique food business development programme between SuperValu, Bord Bia and the Local Enterprise Offices. The programme supports Irish producers in navigating the food business industry, teaching vital skills and knowledge including branding, digital marketing, driving sales, sustainability, food safety and labelling, finance and one-to-one mentoring. Some 270 producers are on the programme, and 98% feel that Food Academy has been "very beneficial" to developing their business.  
Food and drinks producers, who are in the early stages of developing their business and would like to see their products on shelves in SuperValu are strongly encouraged to apply for the programme. Applications for this year's intake are now open, and the deadline for application is Friday, April 7th 2023. The programme will commence in September 2023. Those interested in applying can find further details on www.localenterprise.ie/FoodSupports/Food-Academy-Programme. 
This year's Guest Star Products are available at over 150 SuperValu stores nationwide from March 2nd until March 22nd.