7 June 2023
By Elaine Murphy
elaine@TheCork.ie
"I cover all of Ireland through my role and travel to Cork on a regular basis." says Maureen Fox, speaking to TheCork.ie
The Open University in Ireland is pleased to welcome a new Business Relationship Manager to its team. Maureen Fox joins the team with 19 years' experience in business development in the higher education market. As an institution dedicated to providing high-quality, flexible education around the world, The Open University relies on experienced professionals to help drive growth and development. With the appointment of Maureen, the University looks forward to leveraging their expertise to help build on its successes and expand its offerings in Ireland and beyond.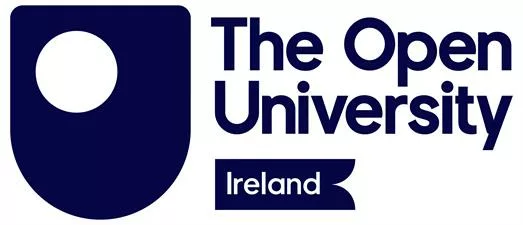 In this article, Maureen introduces herself and highlights her background and vision for the future of working with businesses in Cork and how The Open University in Ireland can help your business to succeed.
I have recently joined The Open University in Ireland as Business Relationship Manager. Being passionate about helping organisations and individuals achieve their potential through training and development, I am very excited about the opportunities this new role presents and look forward to building relationships which help organisations in Cork to overcome learning and development challenges.
Productivity remains strong at present and economic growth trends look positive despite recent redundancies in the tech sector, and unemployment remains low. With such a dynamic, volatile market, a major challenge is the growing skills gap, alongside the ability to recruit suitably skilled talent quickly and retain them for longer. Maintaining staff morale and motivation in this environment can prove tricky as well. We are witnessing a growing demand for our workforce to consistently acquire fresh skills, which demands adaptability, a genuine enthusiasm for lifelong learning, and inquisitiveness. It entails asking the right kinds of questions and delving deep into why things work the way they do.
Trends such as globalisation and evolving demographics have altered the skillsets required for success also, necessitating a heavier reliance on employees' distinctive talents and business-critical skills to bolster organisations' workforce, leadership, critical thinking, decision-making, and continuous learning.
A huge barrier to learning and development for employers and employees alike is time and cost. Businesses like yours may struggle to find the time to provide training and upskilling opportunities, especially when focused on day-to-day operations. The cost of training and upskilling employees can be a significant challenge as well. You may be uncertain about the return on investment for training and upskilling activities, particularly in industries with a high turnover rate or where the skills required are rapidly evolving.
At The Open University, we understand the economic landscape and local business needs and have been working with a range of employers to support skills requirements. Our aim is to help employers stand out by offering valuable learning opportunities to their employees, which will attract and retain top talent. We want to engage with employers like you in Cork, collaborating with you to understand your learning and development needs and putting in place the training solutions that are right for you and everyone in your organisation.
The way that people want to learn is changing. We've come a long way from offering basic degrees to developing new and exciting accredited microcredentials and short courses that provide practical and relevant continuous professional development around business-critical topics, such as digital management and leadership, climate change, cybersecurity and inclusive learning.
Very simply, a microcredential is a shorter type of university accredited online learning experience, delivered at degree and postgraduate level, usually taking around 10 to 12 weeks to complete with prices from approximately €300. They're becoming ever more popular in education and industry due to their focused and flexible delivery. The Open University partners with industry leaders like Cisco, Amazon Web Services and the Agile Foundation in our microcredentials, ensuring relevant curriculum for industry needs. A great option to upskill your workforce efficiently and effectively.
The Open University has a rich heritage and proven track record in distance learning, educating workers for over 50 years.In 1997, the OU set up a permanent office in Dublin. As pioneers of online education, we have a proven platform and pedagogy. Designed specifically for distance learners, our innovative approaches have supported two million learners to achieve their ambitions over the last 50 years. Currently we have 8,000 students studying with us across the island of Ireland. Given our philosophy of shaping learning around the needs and circumstances of our learners, we believe that our time has now truly arrived, given today's requirement for employers and employees to continually skill, reskill and upskill for all the challenges and opportunities of this fourth industrial age. Furthermore, our Business School is part of an elite group of just 1% of business schools worldwide that are triple accredited, delivering transformational education in business and management.
That emphasis on flexibility and personalised support are key advantages that we offer to employees and employers alike. There are now five generations in the workplace, and we have designed our programmes to help everyone realise their potential and keep learning throughout their working lives. We are a local university – delivering learning anywhere, from a training room to a kitchen table, giving the student control over their development, and giving you as an employer the confidence that you're investing in programmes designed by experts in the field of distance learning.