16 June 2023
By Mary Bermingham
mary@TheCork.ie
Macroom Music Fest – June 23-25, 2023 – www.macroommusicfest.ie
Macroom Music Fest has gotten even bigger. Due to demand the West Cork festival has extended festivities over the course of the weekend of June 23-25 with the addition of further acts, a Music Trail and Family Day. Tickets are selling fast with a limited amount available at www.macroommusicfest.ie.
With headliners The Franks & Walters, Riptide Movement and Mundy already announced for Saturday June 24th Macroom Music Fest is delighted to add Sarah Hickey to the lineup. A Ballincollig native Sarah is a rising star in the music industry and is known for her reflective, ethereal yet earthy music. Sarah has just released brand new single 'Looking for Trouble', the follow up to previous releases 'Free' and 'Hollow' Sarah Hickey will open the Main Stage at 5:30pm on Saturday June 24 in Macroom Town Square ahead of performances by Mundy, The Riptide Movement and The Frank & Walters. Following the concert there will be music in all the bars with a one night only extended closing time of 1:30am. Corks 96FM personality KC will be performing MC duties on the night.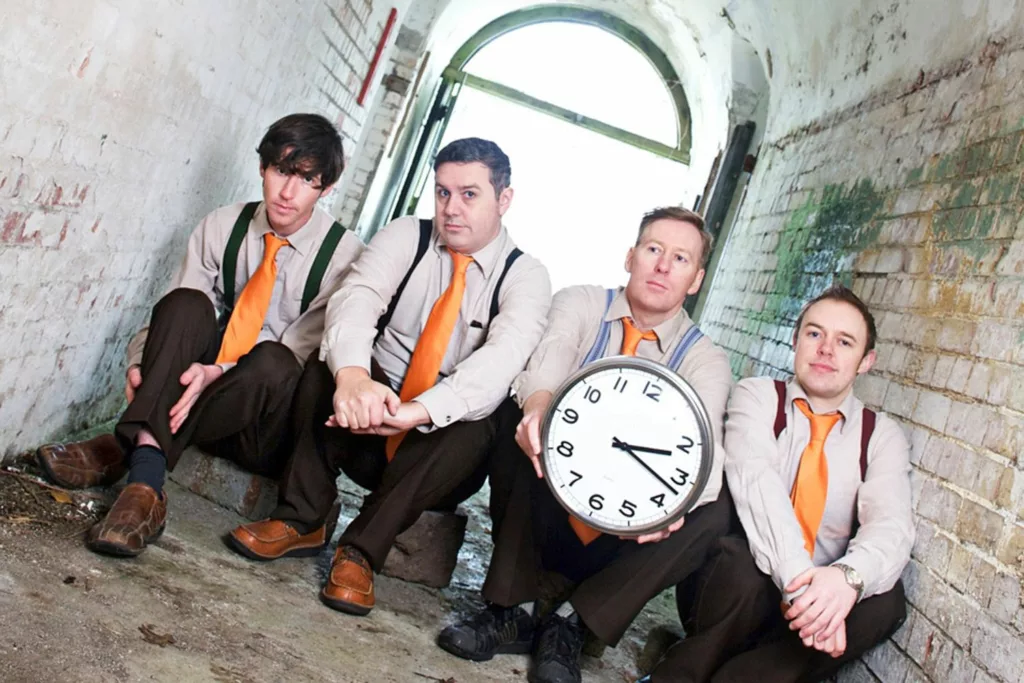 Macroom Music Fest is excited to announce their Music Trail on Friday, June 23 featuring five local acts in 5 venues. The Music Trail features The Two Drops in Murrays Bar, Jack Healy will perform in JC Murphys bar, Darren Nash is playing in TP Cotters bar, Kaboosh in Granvilles Bar with Jamie and Jono performing in the Castle Hotel.
On Sunday June 25 Macroom Music Fest will host a Family Day in the Town Square in association with the Macroom District Lions Club with events like egg and spoon races, music from local group the Aghinagh Comhaltas Band as well as plenty of family entertainment to keep little ones happy.
Taking place across the weekend of June 23-25, Macroom Music Fest recalls the very first open-air music festival in Ireland, The Macroom Mountain Dew Festival, which ran from 1976 until 1982 and brought Rory Gallagher Van Morrision, The Dubliners, The Chieftans and many more to West Cork. With a new spring in its step and a brand new bypass opened in 2022 Macroom is ready to take in a breath of fresh air and invites visitors and music lovers back to the town. Macroom Music Fest is the first event to take advantage of the freedom from traffic the bypass has given the town.
Festival organiser Killian Lynch says: "Macroom Music festival is an outdoor music concert to celebrate Macroom town being bypassed on 10th December 2022. The people of Macroom got their town back on that date and an opportunity to showcase it to its full potential and this is just one of the things we are doing. This concert is just the start and will be one of many to follow. We felt what a better way to celebrate, only to have a concert for all. Macroom is a market town in the centre of the Scenic Lee Valley and has a large community feel about. It is great to see a real buzz around Macroom town now."
Macroom Music Fest is organised in association with the Local Business Association, and The Lee Valley Enterprise Board as well a community volunteers.