30 June 2023
By Mary Bermingham
mary@TheCork.ie

When and where: Cork, Rochestown Park Hotel – Sat 30th Sept
'Oktoberfeis' will be a modern and innovative fusion of the much-loved German festival with the best of traditional Irish music, food and culture
This September, Ireland will witness the birth of a brand-new festival that combines the best of Bavarian revelry with the rich heritage of Irish traditions. All with a modern Irish festival flare. 'Oktoberfeis', a Gaelic twist on the world-renowned Oktoberfest, promises an unforgettable celebration infused with Irish music, food, and culture, with many of the standout elements that are immediately recognisable from the German Oktoberfest. The festival will take place with 10 events happening across Ireland, ensuring Oktoberfeis promises to be a unique celebration that will captivate locals and visitors alike, embracing the best of both worlds.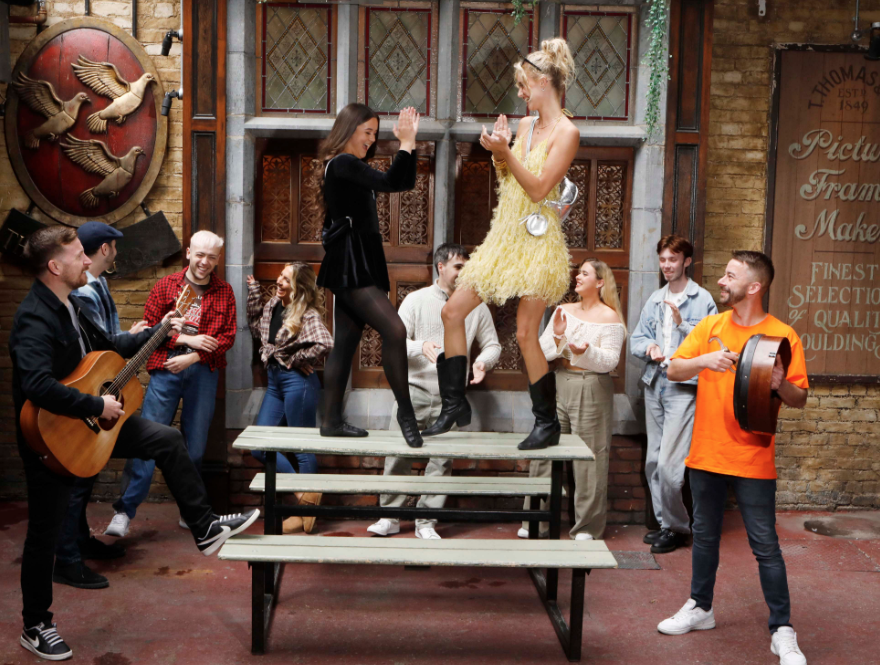 Expect some of Ireland's most popular musicians including Whistlin' Donkeys, George Murphy & The Rising Sons, Rake the Ashes and many more across each of the dates. As well as this, attendees can expect Irish trad bands, DJs and dancers, authentic Irish food stalls, roving performers, and an eclectic mix of entertainment and competitions across the evening. From the very first note of a fiddle to the last professional Irish jig on stage, Octoberfeis will transport visitors to a world where the energy of traditional Irish music seamlessly merges with the festive atmosphere of the original German beer festival.
Speaking about the announcement, founder Craig Reynolds says 'This new festival idea was inspired by the legendary Munich Oktoberfest. We will capture what is most loved about the iconic German festival while adding an authentic Irish twist throughout."
"Oktoberfeis will cater to everyone, from old school Irish trad fanatics, to mainstream festival goers who are just looking for a good night out. Everyone will have a great time, rest assured. All of the best of Ireland combined with what we love most about the German Oktoberfest, such as the long biergarten tables, Steins of Beer, and the best of Irish Music and entertainment. "
Nationwide Festival Lineup:
Carrick on Shannon, The Landmark Hotel  – Sat 9th Sept

Arklow, Arklow Bay Hotel – Sat 16th Sept

Castlebar, Royal Theatre – Sat 16th Sept

Omagh, Mellon Country Inn – Fri 22nd Sept

Letterkenny, The Clanree Hotel  – Sat 30th Sept

Cork, Rochestown Park Hotel – Sat 30th Sept

Dublin, RDS Simmonscourt – Fri 6th October

Newry, Canal Court Hotel – Sat 7th Oct

Killarney, Gleneagle INEC Arena – Sat 14th Oct

West Cork, Parkway Hotel – Sat 21st Oct
Attendees can expect exhilarating performances from headliners such as Whistlin' Donkeys, George Murphy & The Rising Sons, and Rake the Ashes, with many other talented musicians and bands gracing the stages across 10 dates from the 9th of September to the 21st of October.
Tickets for Oktoberfeis are now available for purchase at the festival's official website. Prices start from €25.