30 June 2023
By Roger Kennedy
roger@TheCork.ie
Entertainments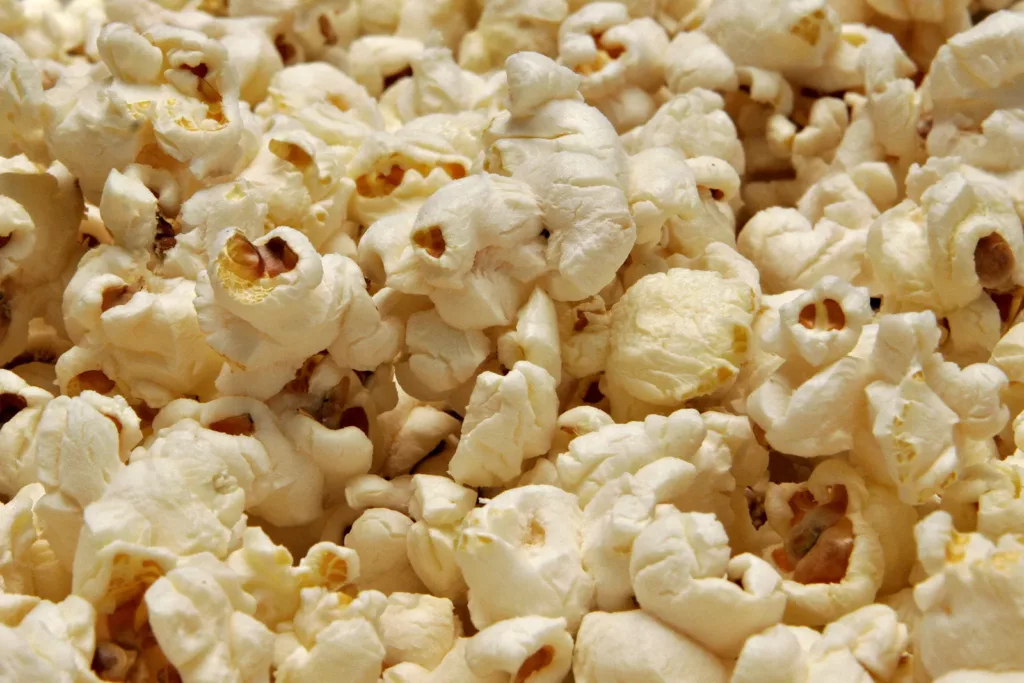 Few things rival the joy of sinking into your sofa, enveloped in the soft glow of the television screen, with a bowl of warm, buttery popcorn in your lap. Yet, more often than not, the home-popped version falls woefully short of the heavenly, melt-in-your-mouth delight that you get from movie theatres. If you've been craving the exact movie theatre popcorn recipe, then you're in for a treat! Today we delve into the secrets of making irresistible buttery popcorn right in your own home.
Choose the Right Popcorn Kernels
Believe it or not, the foundation of a delightful popcorn experience starts with the kernels. The type of popcorn you choose directly impacts the texture and flavour of your final product. In the quest to recreate the classic movie theatre popcorn recipe, consider using yellow popcorn kernels. Known for their large, fluffy pops, these are the kernels most often used in cinemas.
Use a high-quality Popcorn Maker
If you're serious about your popcorn, investing in a high-quality popcorn maker can make a world of difference. Look for a machine that evenly distributes heat and has a built-in stirring mechanism. This ensures that all kernels pop simultaneously, and none get scorched. Hot air popcorn makers offer a healthier option as they pop kernels without oil. However, if you're after that rich, movie theatre taste, opt for an oil popper.
The Magic of Coconut Oil
You may be surprised to know that the secret ingredient in the traditional movie theatre popcorn recipe is not the buttery topping (we'll get to that later), but the oil used in the popping process. Most movie theatres use coconut oil. This tropical oil lends a slight sweetness and a delicious depth of flavour to the popcorn. It also has a high smoking point, which is perfect for popcorn popping.
The Right Seasoning: Flavacol
Ever wondered what makes cinema popcorn taste so unique? That slightly salty, buttery flavour comes from Flavacol. This is a seasoning powder widely used in the commercial popcorn industry. It gives popcorn that distinct yellow colour and tantalising flavour we all associate with movies. While it is a commercial product, it's readily available online for home use.
Real Butter Makes the Difference
Artificial butter-flavoured toppings may mimic the movie theatre taste to a degree, but nothing compares to real, melted butter. Opt for unsalted butter, as Flavacol already imparts a saltiness to the popcorn. Melt it over low heat or in short bursts in the microwave. Drizzle it over your popcorn for a true, irresistible buttery delight.
Popping the Perfect Popcorn
Now that you have all the necessary components, let's get down to the art of making the perfect popcorn.
Turn on your popcorn maker and let it heat up for a few minutes.

Add a couple of tablespoons of coconut oil. Wait for it to melt and heat up.

Add in your popcorn kernels. Use about half a cup for a standard popcorn maker.

Sprinkle a teaspoon of Flavacol over the top of the kernels before they start to pop. This allows the seasoning to evenly distribute as the popcorn pops.

Close the lid and let the magic happen! Remember to wear oven mitts if your popcorn maker gets hot.

Turn off your popcorn maker once the popping slows down to about two seconds between pops.

Let the popcorn sit for a minute to finish popping, then pour it into a large bowl.

Drizzle your melted butter over the popcorn. Toss the popcorn to ensure every piece gets a taste of buttery goodness.
A Tip on Portions
The beauty of making popcorn at home is that you can control the portions to suit your needs. However, be cautious not to overfill your popcorn maker. Even though it might seem more efficient to pop a large batch, it could lead to un-popped kernels and unevenly cooked popcorn. For a standard home popcorn maker, half a cup of kernels will give you a good size bowl of popcorn. Remember, popcorn expands considerably when it pops, so a little goes a long way.
Popcorn Varieties
While the classic buttery popcorn is undeniably delicious, don't shy away from experimenting with different flavours once you've mastered the basic recipe. Your home popcorn maker can churn out a variety of tasty treats. You can try cinnamon sugar for a sweet twist, a sprinkle of parmesan for a cheesy delight, or a dash of chilli powder for a spicy kick. The options are endless and allow for personal creativity in your popcorn-making journey.
Cleaning Your Popcorn Maker
To ensure your popcorn always tastes fresh and to prolong the lifespan of your popcorn maker, regular cleaning is crucial. Most popcorn makers come with a removable tray or kettle, making the cleaning process easy. Remember to unplug and let the unit cool down completely before you start cleaning. Use a soft cloth to wipe down the inside of the popcorn maker and wash the removable parts with warm soapy water. Avoid using harsh scrubbers that could scratch the surface.
The Health Benefits of Popcorn
Popcorn is more than just a tasty snack; it's actually packed with health benefits. Popcorn is a whole grain, which means it contains all parts of the grain — the bran, germ, and endosperm. Whole grains are rich in fibre, which is great for digestion. Popcorn is also low in calories (without butter), making it a healthier alternative to many other snacks. Just remember, moderation is key! As part of a balanced diet, popcorn can be a fun and nutritious choice.
Where to Get Your Popcorn Maker
Now that you're ready to create your own movie theatre popcorn at home, the first step is to get your hands on a high-quality popcorn maker. A variety of popcorn makers suitable for home use are available on the market. One particularly good option to consider is Expondo, which offers a range of commercial-quality popcorn makers perfect for your home. You can explore their selection at https://www.expondo.ie/popcorn-maker/. With their top-notch appliances, you're already halfway on your journey to making irresistible buttery popcorn!
Conclusion
With these secrets, you're now ready to make your own irresistible buttery popcorn using your popcorn maker. Recreating the movie theatre popcorn recipe at home requires a few special ingredients and the right technique, but the result is worth the effort. So prepare a large bowl for your next movie night, sit back, and enjoy the buttery, salty delight that you've created. It's showtime!