9 July 2023
By Bryan McCarthy
bryan@TheCork.ie
Entertainment: Watch the entire movie for free here
Edward Mulhare (8 April 1923 – 24 May 1997) was an actor whose career spanned five decades. He is best known for his starring role in Knight Rider. He acted with a British accent so most people would have thought he was English, but Mulhare was actually born at 22 Quaker Road, Cork City, Ireland to John and Catherine (née Keane) Mulhare. They later moved a few streets South to Tonyville, off High Street, Cork City. As a child, young Edward received his education at a Christian Brothers School, and later the North Mon. After acting in various Irish venues including Cork Opera House as a 19-year old, and the Gate Theatre in Dublin, he moved to London, where he worked with Orson Welles and John Gielgud, from there he expanded his career across the Atlantic to the USA.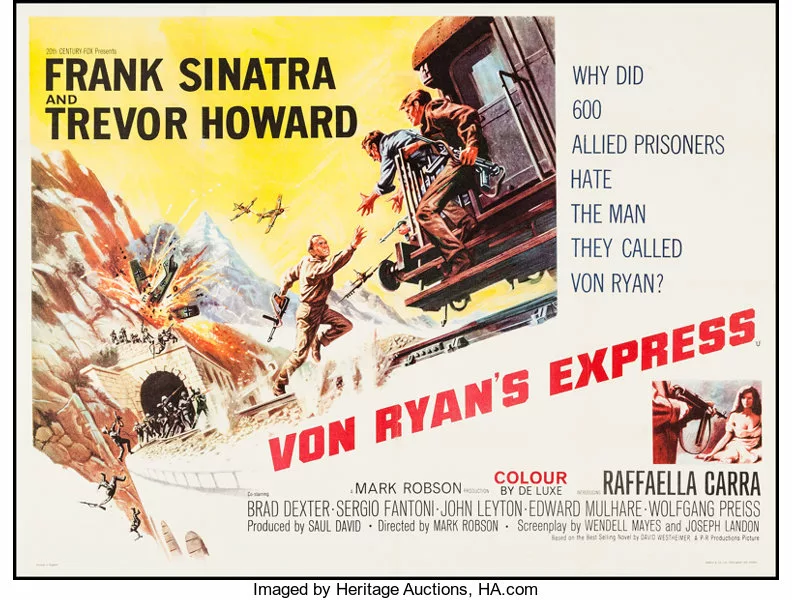 Mulhares best-known stage role was as Professor Higgins in the original Broadway production of My Fair Lady, having taken over the role from Rex Harrison in 1957. In 1965 he appeared in a high budget Hollywood produced WW2 movie Von Ryan's Express. Now, 58 years later the movie can be watched for free, thanks to Archive.org. British Channel 4 ranked Von Ryan's Express number 89 on their list of 100 Greatest War Films, commenting, "A ripping yarn culminating in a wild train dash through [Italy], with director Mark Robson cranking up the tension and releasing it with some excellent action set-pieces.".
Mulhare died of lung cancer on 24 May 1997, aged 74, at his home in Van Nuys, California. He had been battling cancer for five months prior to his death. Team Knight Rider dedicated an episode titled "K.R.O.", to Mulhare's memory (broadcast 27 October 1997). He never married. His ashes are buried in his family plot at St. Joseph's Cemetery, Tory Top Road, Cork.
Here's Edward Mulhare's final resting place in St Joseph's Cemetery, Cork. Photographed today. Coming up on his 23rd anniversary. #MonAbu pic.twitter.com/QbtNHICNeD

— Dr Eoin Lettice 🇺🇦 #standwithUkraine (@eoinlettice) May 13, 2020