22 September 2023
By Roger Kennedy
roger@TheCork.ie
Property
Businesses looking for commercial real estate space in Cork should be able to find it easily. With post-pandemic remote work increasing and layoffs in the technology job sector, many businesses now find themselves with considerable 'grey space' or unused office space, and some companies that currently have leased dormant spaces are now contemplating subletting to contain their operational costs.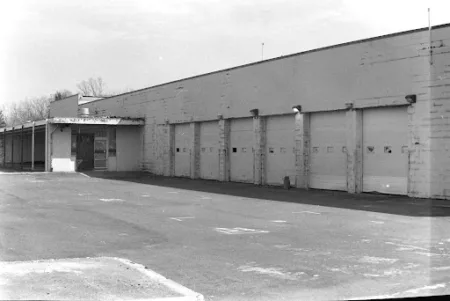 Photo by Corey Willett on Unsplash
Nonetheless, commercial rental properties do have operational costs even when vacant. Maintenance, general hygiene, and security needs must be maintained even for vacant properties; simply shutting off the electricity or water supply will not eliminate the need for property security, whether a snazzy business security camera system, fire and burglar alarm systems, or daily visits from security personnel are in place.
When the demand for commercial property wanes, owners and investors may need to create or improve incentive packages to attract more market demand, in order to protect their CRE investments.
The Rental Statistics Could Be More Encouraging
Statistics indicate that a significant part of Cork commercial properties are unused and vacant, citing a 13.7% vacancy rate; if this trend should continue, it could be bad news for the local economy. 
The COVID-19 pandemic negatively influenced all sectors, and new commercial properties that were delivered at the start of the pandemic, in many cases, have yet to be absorbed into the rental market.
With little demand, rents may decrease. Less expensive rentals might benefit some companies; however, rental property businesses may need help finding renters. If larger enterprises decide to sublet unused space, this will further flood the market with more rental property supply than demand. The currently reported property vacancy of approximately 14% could quickly rise even higher if more unused, 'grey space' is sublet.
Vacant commercial properties can also trigger a domino effect, affecting numerous other sectors such as construction, surveying agencies, and real estate agencies, as well as numerous tradespeople. Many tradespeople can be affected, ranging from electricians and plumbers, to landscapers called upon when new building projects begin or renovations on existing properties are commissioned. With little demand, these professions will share in the effects of the employment crunch.
A downturn in the commercial property real estate market will affect employment rates and further diminish wealth, overall investment, and property collateral used in the real economy.
The COVID-19 Pandemic Changed Everything, and Technology Fueled the Transformation
The Central Bank of Ireland noted in its 2021 Financial Stability Notes that the COVID-19 pandemic slowed economic activity; this slowing negatively affected global commercial real estate markets, with a downward trend in rents and valuations significantly affecting the retail commercial sector. Many retail businesses were obliged to close due to public health restrictions, while office workers continued to work remotely from home.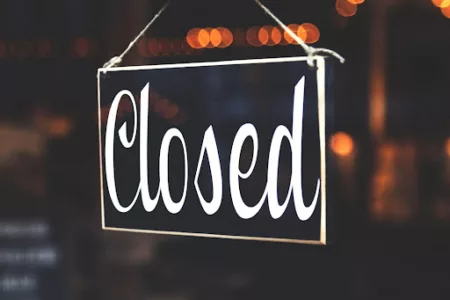 Photo by Tim Mossholder
With a change to more remote work from home, companies that already have leases are attempting to cut operational costs by subletting as the change in work patterns becomes established; businesses are now more accepting of hybrid work situations. Still, for businesses, this can mean that only two to three days weekly see expected footfall, with the remainder of the week showing less. 
The flexible workspace and an increased focus on the health and well-being of employees have taken centre stage; rethinking office and retail spaces to support more agile working methods are now priorities.
An increase in technological advancements continues to facilitate off-site working; consequently, requirements for office and retail spaces will evolve as enterprises and their employees determine the best balance between working on-site or remotely from home. 
Remote workers can suffer from zoom fatigue and the melding of business and home life, with little distinction remaining. The evolution of the work-life balance is still taking place, although it is doubtful that companies will return to pre-pandemic norms. 
Still, the office and brick-and-mortar retail business will remain a focal point in most sectors; many employees and managers are wanting a communal workspace for connecting, resulting in team building, knowledge sharing, and reinforcement. 
Commercial property used for offices and retail businesses remains a focal point for collaboration and socialisation, something remote working cannot replace. The daily sharing of ideas is of inestimable value, and video conferencing provides different opportunities than on-site working, which cannot replace the casual idea sharing accomplished in the workplace.
Unfortunately (for the commercial property market, at least), the COVID-19 pandemic also accelerated the online shopping phenomenon in replacement of traditional shop retail. Recent rises in inflation have not helped either, with discretionary spending falling,  translating into more shop closures and more rental property vacancies.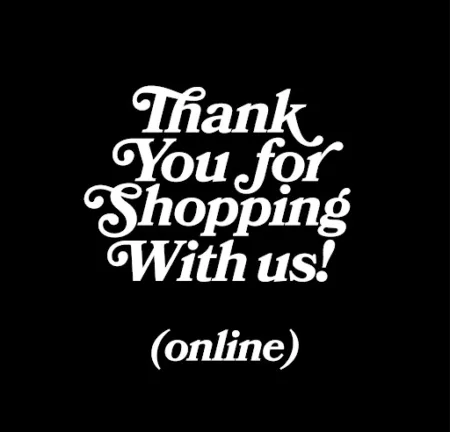 Future Considerations
While an over-supply of office or retail commercial space in the Cork market is possible, it doesn't have to be negative. Existing commercial property can be redesigned or reorganised to offer more individual space for each employee, aiding in improved performance. Unused spaces can also be repurposed as training facilities, meeting and conference rooms, cafes, gyms, and more; these spaces can also be redesigned to include the surrounding community rather than limited to a specific company and its business operations.
Commercial activities are challenged to rethink their physical workspace strategies, but Savills Ireland reports that there is some good news. For the first half of 2023, the request for commercial property office space in Cork has increased by as much as 19.4%, driven by the public sector. 
For Cork's commercial property market to grow, physical space priorities must focus on employee well-being, sustainability, and energy efficiency. The continuing population growth in the area is an equally positive signal that suggests the commercial property market can look forward to expansion in the future, and that it may continue for some time.