3 October 2023
By Roger Kennedy
roger@TheCork.ie
Entertainment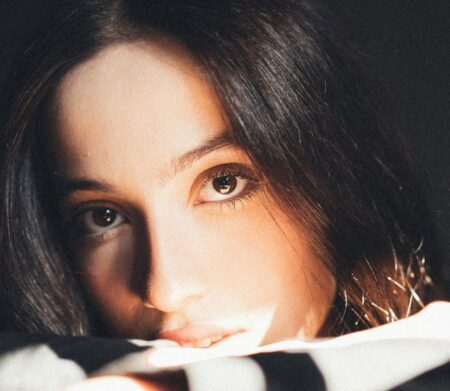 The metaverse is a persistent virtual space, a real digital world in which people can interact with each other, as well as with surrounding objects via their avatars.
The concept of metaverses is far from new. The term was first used by science fiction writer Neal Stephenson in his science fiction novel Snow Crash back in 1992. However, people really started talking about metaverses after Mark Zuckerberg announced in 2021 that he was working on creating his own virtual universe, and would present it to the public in the near future. So far, this has not happened, but work in this direction is underway. However, this raises one important question: do people need metaverses to find love?
How we meet and communicate in the 21st century, and why the metaverse won't change that any time soon
Today, a huge number of tools and formats for online dating are available to us:
social networks
messengers
dating sites and apps
video chats
themed forums and much more
If we attempt to draw an analogy between metaverses and more classical formats of communication on the web, the closest analogue in many respects will be video chat. These are also spaces in which a large number of people communicate with each other. Of course, chat roulette has a completely different concept, but it is still a very good format for quick and convenient online dating.
Online video chat refers to a website or application whose main function is to connect random users via video. Most popular video chats like coomeet.com, Chatroulette, Azar, Bazoocam or Tango do not use augmented or virtual reality technologies. That's because it is not necessary, because communication is carried out via video directly, not through your avatar.
Here you may have a logical question: "Is online video chat outdated as a communication format?"
No — despite the fact that the video chat format has been around since 2009, it still remains relevant. Moreover, during the Covid-19 coronavirus pandemic, interest in online video chats increased. Many video chat apps were able to increase their active audience by 2-3 times in just a few months. So it's definitely not worth worrying that random chat services will become things of the past in the near future. Even if the metaverses begin to operate at full capacity at any point.
Can metaverses completely replace existing dating services?
This is a very interesting question, and it's extremely difficult to answer it. Mainly because at the moment there is no fully functioning metaverse online. There is a free VRChat multiplayer game with a similar concept, but it's still not a metaverse.
We are convinced that in the foreseeable future, metaverses will definitely not be able to replace traditional online dating. And there are several reasons for this:
1. VR technology is still quite expensive

To buy a high-quality virtual reality helmet today, you will have to spend at least $1000. But a VR helmet is just a basic element. To fully immerse yourself in the metaverse, you need additional equipment. Is everyone ready to pay that kind of money? Probably not. So until VR technologies become truly accessible, it is not necessary to talk about any mass adoption of metaverses.

2. Many do not understand the concept of metaverses at all

Ask modern people if they've heard of the metaverse, and most will say yes. But ask them to explain briefly what it is, and most will have difficulty. The concept of the metaverse is actually quite complex to understand. And the developers only complicate it further, because everyone strives to offer something of their own, which only confuses potential users more. Most simply do not understand why they need the metaverse at all.

3. There is a risk that metaverses will turn into an endless stream of advertising and huge virtual shopping and entertainment centers
The metaverse concept is very attractive and interesting on paper. But what these metaverses will be in reality is an open question. It is obvious that maintaining the performance of a large virtual space requires a lot of money. And this money needs to be earned somehow. The simplest and most effective option is to place ads in the metaverse. But this may well eventually lead to an endless stream of all kinds of promotional materials in the VR space, which will alienate most users. And, of course, many goods and services will be sold in the VR space. Fears that the metaverses may eventually turn into a "shop on the couch" are not completely unfounded.
Should you wait for the launch of metaverses, or is it better to use the online dating formats that are available today?
Of course, many people are itching to try this new format of communication on the internet right now. But this, unfortunately, it's still not possible. As Mark Zuckerberg said during the Connect 2021 conference, his metaverse will be mainstream in 5-10 years. During the same event, Zuckerberg said that the Meta Corporation is hiring a large number of new employees for the next five years precisely to work on the metaverse.
So even according to the most optimistic forecasts, we will see the first functional metaverse at the earliest in 2025-2026. But it is more likely that this will happen closer to 2030. Is it worth the wait? Yes, it is. Is it necessary to abandon other online dating formats in anticipation of the appearance of the metaverses? Not at all.
What about alternate metaverses? It's not just Meta doing this, is it?
This is also a very important point. When Mark Zuckerberg shared the Metaverse concept and his plans, many other companies were quick to announce that they would also create their own metaverses and present them in the near future. But it soon became clear that this was a very risky undertaking. Development of a metaverse is long and expensive, and the prospects are very vague. Not every company is ready to take such risks. For example, one of the first after Zuckerberg to talk about the development of their metaverse was Tinder. But already in 2022, it was reported that all work on this project has been frozen for an indefinite period.
We believe that until Meta presents its metaverse and until it shows its effectiveness, it is not worth expecting the emergence of alternative VR platforms from other companies. Right now, most people are just waiting to see what happens next and watching the situation. And we'll be watching too!
In the meantime, the best option for finding new acquaintances is a video chat or a classic dating site or app. They are still effective, and they have a large and active audience ready to communicate. Looking for more technological and unusual alternatives today is almost pointless. But in a few years, everything may change radically.