3 October 2023
By Elaine Murphy
elaine@TheCork.ie
The Arts Council is thrilled to acknowledge the resounding success of this year's Culture Night, which was held on Friday 22nd September. The event captivated and united hundreds of thousands citizens through an extraordinary celebration of art, culture, and creativity. With a diverse range of cultural activities, performances, and exhibitions, Culture Night achieved a safe and welcoming experience, drawing dynamic and enthusiastic crowds across the country.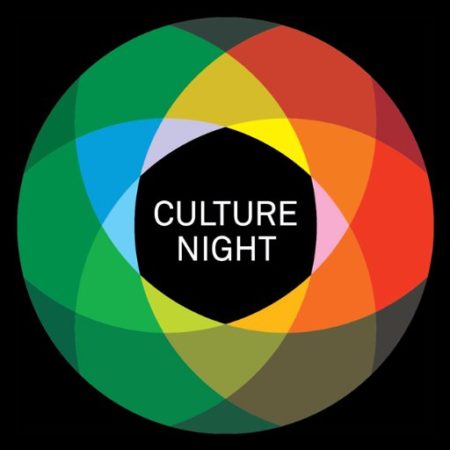 On its 18th celebration, Culture Night featured an impressive and diverse array of arts and cultural activities that spilled out into the streets and continued into the night. The event's success was further underscored by the enthusiastic participation of thousands of local artists, businesses, organisations and volunteers. The Arts Council's Paying the Artist policy ensures that while audiences get to experience a free night out, artists are being well supported and valued for the imagination and commitment that they bring to the night.
Maureen Kennelly, Arts Council Director said: "Culture Night's success is measured not only by the applause that fills the night but by the lasting echoes of inspiration and unity it leaves in its wake. We would like to sincerely thank everyone involved in this year's Culture Night for making it another unforgettable night of expression, imagination and solidarity."
There has been overwhelmingly positive feedback from the public. Countless people shared their excitement on social media, leaving glowing reviews and testimonials about their unforgettable experiences. 'So enjoyable, great atmosphere' Pavee Point; "A night to remember" Camphill Ireland; "the streets of Cork are celebrating" Cork City Council; "with a little imagination and a whole pile of cop on, this is what we can do in this great city" Dublin audience member.
The economic impact of the event is also significant, with heightened sales for local businesses and an undeniable boost to the cultural sector, which in 2022 was worth €6.8m, showing that Culture Night not only enriches our cultural landscape but also contributes to the economic vitality of our country.
The Arts Council would like to extend its heartfelt gratitude to our valued partners, artists, local authorities, community and cultural institutions whose enthusiastic support and dedication played a critical role in the success of Culture Night 2023. This year's events garnered extensive media coverage, with numerous news platforms and publications recognising the cultural significance and positive impact of Culture Night.
For the future, the Arts Council is committed to building on this success and continuing to highlight meaningful cultural experiences for our community which are available year round. We are excited to explore ways to sustain the momentum generated by this year's event, ensuring that the richness and diversity of arts and culture in Ireland today are an integral part of our country's identity. The Arts Council extends its heartfelt appreciation to everyone who participated, attended, and supported Culture Night, making it an unforgettable celebration of our country's vibrant culture.
Culture Night in 2024 takes place on Friday 20 September – put it in the diary!