16 October 2023
By Tom Collins
tom@TheCork.ie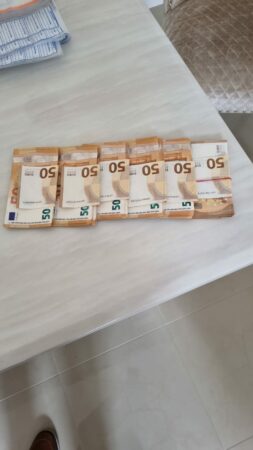 All forms of payment, both cash and card, should be accepted in businesses
Fianna Fáil MEP Billy Kelleher has welcomed support from the European Central Bank (ECB) President, Christine Lagarde to ensure that cash is accepted across the European Union into the future.
Kelleher was commenting after the ECB provided an opinion to a legislative file that is making its way through the European Parliament and called for a legal requirement on businesses to accept cash into the future.
"This is an important intervention by the ECB, and one that will give added weight to the amendments that I intend to table as a member of the Economic and Monetary Affairs Committee in the coming weeks.
"The right to pay by cash should be protected. While many of us are very happy and comfortable using our cards to pay for everything, many others are not. In a fair society, and when there is no actual need to only pay by card, consumers should be protected in this manner.
"Importantly, the opposite needs to be protected too. People who want to pay by card should also have that right. We need to work to reduce the transaction fees that many SMEs have to pay when taking card payments.
"While Ireland has certain protections in place, this is an initiative that I would hope my Fianna Fáil colleague, the Finance Minister, Michael McGrath TD will champion when it comes before the Council of Ministers for discussion and decision," concluded Kelleher.