9 November 2023
By Roger Kennedy
roger@TheCork.ie
Entertainment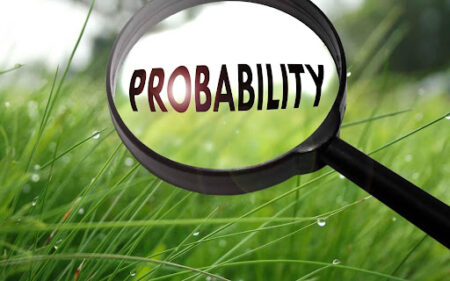 You have previously thought, said, and heard, "What are the odds of that happening?" A lottery winner, not once but twice, occurs. While on holiday in Spain, you fortuitously encounter an acquaintance you have not seen since your time in school. A police officer pulls you over on the one occasion you fail to fasten your seatbelt.
And you inquire, "What are the probabilities that this will occur?" This article will emphasise the significance of comprehending, interpreting, and determining methods to quantify the stochastic phenomena that occur in life. However, it also enlightens you about probability constraints and explains why probabilities have infinite advancement.
Today, we shall examine the practical implications of probability and explore various methodologies employed in its calculation. Furthermore, it is revealed that circumstances often defy appearances due to the influence of probability.
What is Probability? 
Probabilities may take shape in a variety of ways. Various terminologies denote probability, including chance, likelihood, odds, percentage, and proportion. Probability, however, is defined simply as the long-term likelihood that a particular outcome will transpire due to a stochastic process. In essence, a probability is a proportion, defined as a number ranging from zero to one. Because people like to refer to probability as a percentage chance, it can be expressed as a percentage or probability odds. 
However, the " odds " expression should not be conflated with probability. The ratio between the numerator and denominator of a probability is referred to as its odds. As an illustration, when the probability of a horse winning a race is 50% (1/2), the horse's odds of winning are 2 to 1.
In layman's terms, probability refers to how likely an event or outcome will or won't happen.  
Probability in Everyday Life
Probability is a fundamental concept that finds application in several domains of practical significance, such as meteorology for predicting weather conditions, gambling for making informed wagers, finance for making investment decisions, and numerous other fields.
The subsequent illustrations demonstrate the regular use of probability in ten real-life scenarios.
The Great Irish Weather
Possibly, the most prevalent application of probability in the actual world is weather forecasting.
Meteorologists employ probability to determine the likelihood that precipitation, snowfall, cloud formation, and other associated phenomena will occur within a specified geographical region on a given day.
Meteorologists frequently state, "Today, there is an 80% chance of precipitation between 3:00 PM and 6:00 PM," signifying that precipitation is likely to be abundant during specific periods.
In Sports & Gambling 
Within the realm of sports, the probability is employed to undertake assessments that aim to comprehend the inherent strengths and weaknesses exhibited by a certain team or athlete. Analysts use the concepts of probability and odds to predict a team's success and its individual players in a certain sport.
Coaches employ the utilisation of probability as a strategic instrument to assess the strengths of their team and identify the areas that require improvement in order to achieve success. Trainers employ probability to evaluate an individual player's aptitude within a team and choose the optimal timing and opponent for their participation in a game.
Sports, poker, blackjack, gambling, board games, video games, and the latest Ireland casinos for 2023 all employ the concept of probability to assess the likelihood of success for a team or individual.
Calculate the Probabilities of a Random Event  
Begin by selecting a scenario that has two potential outcomes. Probability calculation applies only in cases when the event under consideration either occurs or does not occur. Simultaneous occurrence of the two occurrences is not possible. Instances of such occurrences encompass the act of obtaining a certain numerical outcome when rolling a die or the result of a horse being victorious in a race.
Suppose one desires to ascertain the probability of obtaining a result of 4 when rolling a standard six-sided die. In this context, the event under consideration is the act of rolling a four on a die. The total number of outcomes for a six-sided die is six, since each of the six numbers on the die represents a possible outcome.
By doing this action, you can determine the probability of a single event occurring. In the aforementioned illustration, the total count of possible outcomes is six, but the count of distinct occurrences is one. The connection may be represented as the fraction 1/6, the decimal 0.166, or the percentage 16.6%.
The cumulative probability of all probable events amounts to 1 or 100%. If the sum does not equal 100%, an error may have been committed by excluding a potential occurrence. Subsequently, one may revisit the computations to ascertain the presence of any probable outcomes that have been inadvertently omitted. As an illustration, the likelihood of obtaining the outcome of rolling a four on a standard six-sided die is calculated to be 1/6. The probability of selecting one of the remaining numbers is calculated as 1/6 multiplied by 5, resulting in a probability of 100%.
When the probability of an occurrence is represented as 0, it indicates that the event will not occur. This phenomenon arises in situations involving an occurrence deemed unattainable or beyond the realm of possibility. For example, if one were to calculate the likelihood of Christmas Day being on the 20th of December in the upcoming year, the result would be zero, as Christmas consistently happens on the 25th.
Finding a Use for Probability 
Probability may be applied in several contexts, such as sales forecasting and formulating strategic marketing plans. The use of probability might prove to be a valuable instrument for managers in formulating dependable forecasts pertaining to income, sales, and expenses. Additional uses of probability encompass:
Political analysts are making predictions on the probability of a particular candidate being victorious in an election.

Health insurance carriers employ statistical methods to assess the probability of a person incurring a predetermined healthcare expenditure during one year.

Environmental conservation agencies are responsible for assessing the probability of natural catastrophes, such as earthquakes or hurricanes, occurring in a certain location during a one-year timeframe.

Sales forecasters utilise predictions to estimate the probability of successfully selling a specific number of items within a designated timeframe, informing their inventory management requirements.

Card players engage in assessing the probability of a specific hand of cards resulting in a successful outcome, enabling them to make well-informed wagers.

Meteorologists evaluate the probability of cloud cover, precipitation, and the potential for snowfall within a certain geographical area on a particular day.

Betting businesses engage in the process of establishing the odds associated with a certain team's likelihood of winning a given match.
Conclusion  
This article elucidates the concept of probability, which pertains to describing potential outcomes. Typically, a multitude of experimental results cannot be definitively anticipated beforehand. The utilisation of probability in such circumstances facilitates the assessment of the likelihood of an occurrence. Probability has a significant role in several aspects of everyday life. In examining political strategies, the identification of blood kinds, sports and gaming tactics, the acquisition or disposition of insurance, electronic commerce, and digital gaming.