6 September 2013
By Bryan T. Smyth
bryan@TheCork.ie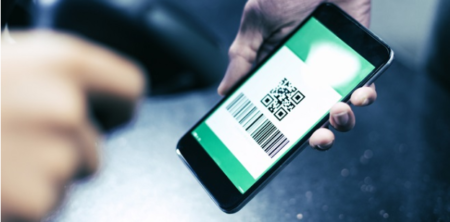 We first reported on TrustEv back in February of this year. They were a small startup just moving into their ground floor offices in the Redbrick Bessboro Business Park. Back then – on Valentines Day – they had a novel competition, and now they have another.
Europe's largest technology event, the Dublin Web Summit takes place on October 30th/31st and Cork stands to be well represented in the nearly 10,000 expected to attend, thanks to the efforts of a collective of local Technology Companies.One day before the event start a specially commissioned, charter train dubbed tthe "StartUp Express" will depart Kent Station, Cork to transport nearly 180 entrepreneurs, businesspeople, technologists, students and general startup junkies from the region to Dublin.
On board the train, passengers will have the opportunity to take part in a host of networking and activities in three specially designated carriages. And best of all, it's completely free for passengers with all costs being covered by Cork technology companies – VoxPro, PCH International and Trustev.
Tickets are available from http://startupexpress.net/
Let's look at the 3 companies involved.
Voxpro is a Cork based, multilingual Business Process Outsourcing (BPO) provider delivering customer contact solutions on behalf of 300 companies and organizations
&
PCH International was founded by Liam Casey in 1996, with corporate headquarters in Cork, Ireland and operational headquarters in Shenzhen, China. Their services span all stages of the consumer product development and supply chain, from concept to delivery, and all critical steps in between.
&
TrustEv, Founded in 2012, and headquartered in Cork, Ireland, tackles internet fraud. The Trustev platform provides a multi-layered approach to fraud detection to maximize revenue and minimize loss while reducing the cost of policing fraud. Through Trustev's unique social fingerprinting technology, online retailers can be certain that they are dealing and transacting with real human beings and mirror the way merchants make real life selling decisions, online for the very first time. Trustev was recently named the Top Technology Startup in Europe by the EU Commission.