21 February 2017, 6.45pm
By Tom Collins
tom@TheCork.ie
The Shannon based Coast Guard helicopter Rescue 115 has evacuated a seriously injured crewman from a large Russian fishing vessel approximately 140 nautical miles West of Kerry Head.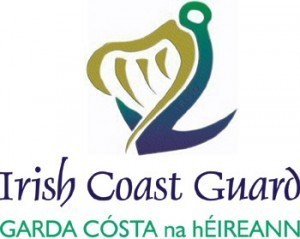 The operation is being coordinated by the Marine Rescue Coordination Centre in Valentia and is being supported by the Naval ship LÉ Róisín. Crew members from the LÉ Róisín went on board the vessel and assisted with casualty evacuation. Communication support and back up, known as Top Cover was provided by a second Coast Guard helicopter, the Waterford based R117.
Weather conditions in the area for helicopter operations were difficult, bordering on marginal for such operations with a strong West South West swell and winds gusting in excess of 35mph.
The helicopter is currently routing to University Hospital Limerick, to arrive before 7:30pm, following an essential fuel stopover at Kerry airport.
This is the second operation in recent weeks where the LÉ Róisín assisted the Coast Guard in an operation at sea. Coast Guard helicopters are capable of operating out to 200 miles and operations of this nature are indicative of the professionalism of the Coast Guard Helicopter Rescue crews. The Coast Guard complimented the crew of the LÉ Róisín for their efficiency in operating a RIB (Rigid Inflatable Boat) in difficult conditions and for getting crewmembers onto the fishing vessel.