1 October 2020
By Elaine Murphy
elaine@TheCork.ie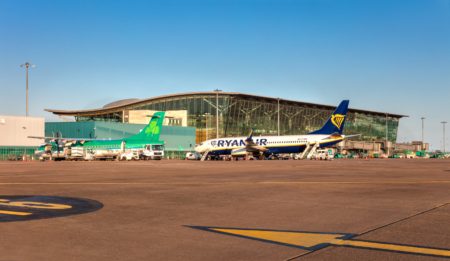 Action is needed on the Aviation Recovery Taskforce Report to ensure we have strong regional airports post-Covid. This is according to Ireland South MEP Deirdre Clune who said it should be a consideration that certain routes at airports such as Cork are subsidised to ensure they survive in the long-term. MEP Clune said having routes that connecting regions like the South of Ireland to the rest of the world is hugely important.
Ireland South MEP Deirdre Clune said: "We need to mind our routes as they were hard fought for and have been nurtured over many years. If we lose them they will not be easily replaced. The Aviation Recovery Task Force was established by Government to make recommendations on what needs to be done to assist the Irish Aviation Sector to recover from the impact of Covid 19. One of the recommendations of the Aviation Recovery Taskforce Report was to provide a subvention per passenger at Cork, Shannon and other Regional Airports to help rebuild the numbers.
"Important connections are not only a means for individuals to travel they need to be considered as vital in supporting jobs in the pharmaceutical, technology, software, medical, finance, food and drink and all the sectors contributing to our export economy."
According to MEP Clune routes like the Cork to Amsterdam Schiphol, Paris and London flights are vital routes for the Southern region, providing connectivity and access not only to Amsterdam, Paris and London, but also to onward flights through the international airline hubs as well as excellent train access across Europe.
MEP Clune added: "This is a very difficult time for our airlines and airports but we must ensure that they get support at this time as we need strong airports, not just in Dublin but around the country."
The Aviation Recovery Taskforce Final Report was presented to the Minister for Climate Action, Communication Networks and Transport, Eamon Ryan, T.D. recently. The document pointed out that this is a moment of unprecedented financial and commercial risk for the aviation sector. It said that at risk are both thousands of high-skilled well-paid jobs, and a level of global passenger and cargo connectivity that is critical to Ireland's economy and its economic recovery.
The report said that a stimulus package should be put in place concurrently for each of Cork, Shannon, Ireland West, Kerry and Donegal airports to encourage the rebuilding of traffic. As part of this package, it said the State should directly provide the airports with a common fixed sum per passenger which will be used by the airports to stimulate traffic by reducing airport charges for airlines and restoring and growing passengers to the regions. This scheme would represent State Aid and it would have to be notified to the European Commission for approval in accordance with State Aid Rules; and it should apply for the duration of the aviation sector's recovery from the virus.