14 March 2023
By Mary Bermimgham
mary@TheCork.ie
Blackwater Motors Group have presented Cork Senior Hurler Patrick Horgan with a brand new 231 Volkswagen Tiguan R-Line.
Present at the handover ceremony, which took place at Blackwater Motors Fermoy in recent days, were Assistant Sales Manager Nicola Armitage, Cork Senior Hurler & Blackwater Motors Brand Ambassador, Patrick Horgan and a young Cork Hurling fanatic Evan Aherne from Castlemagner who got the opportunity to meet and present Patrick Horgan with the keys of his new 231 Volkswagen Tiguan R-Line, who took the time afterwards to catch up and discuss all things hurling.
Nicola Armitage, Assistant Sales Manager of Blackwater Motors Volkswagen Fermoy spoke at the handover, "We are delighted to continue our partnership for an 11th consecutive year with Patrick Horgan as Brand Ambassador for Blackwater Motors Fermoy"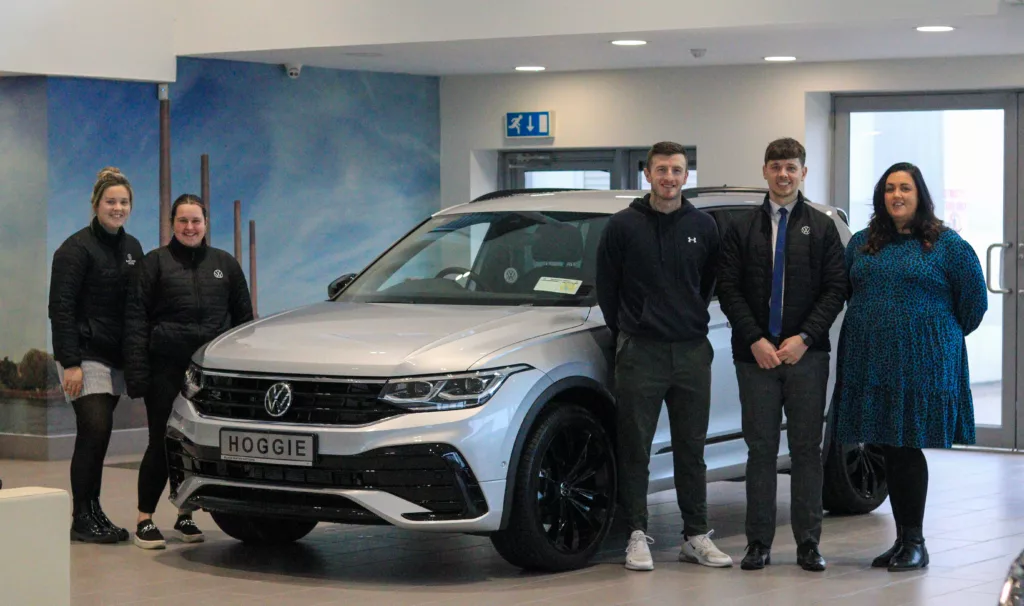 From all of us here at Blackwater Motors, we would like to wish Patrick Horgan and all at Cork Hurling the very Best of Luck for the upcoming season!