15 March 2023
By Roger Kennedy
roger@TheCork.ie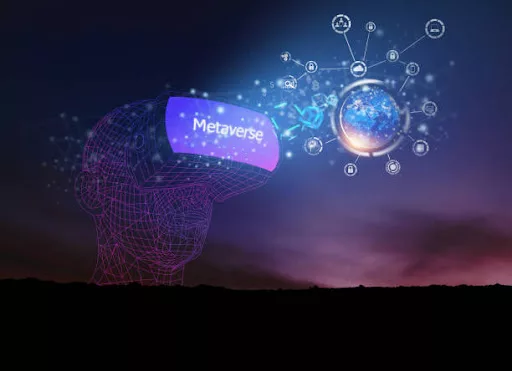 Whether you believe it or not, the metaverse is the future and simply the exact copy of our real-life actions. Initiatives by major techs, like the rebranding of Facebook as meta, have openly evaluated that more such initiatives will take place in the coming time and will lift the technological landscape to the next level. 
Gartner, one of the finest tech experts, has predicted that, from the year 2025, 25% of the population will spend one hour in the virtual world for different activities like learning, social gatherings, or entertainment. It is similar to when Facebook was all new; people regularly give their accounts a certain amount of time. 
Top 10 Metaverse Platforms  
Technology is developing, but it has been a fascinating deed for tech users and business owners in such a short period. So, here are some of the elite platforms at every edge of digital land. 
1. AltspaceVR
Eric Romeo led the foundation of this virtual platform back in 2013. But mainstream products launched in 2015, and after that owner's hand covered this platform to Microsoft in 2017. The platform has a range of amazing products like HoloLens and HoloLens2, and some of the elements from Altspace are also part of Microsoft mesh. 
Formerly, this platform hosted remarkable past events, including Paris Fashion Week 2020, launching ceremonies of many well-known books, including sci-fi short stories. 
This platform is accessible by many headsets like HTC Vive and Oculus Quest. 
2. BlueJeans
Bluejeans from Verizon is a complete package for comprehensive video and audio conferencing. Bluejeans offers a range of tools to enterprises that can light up virtual collaboration among teams and allow live streaming of events. 
Apart from this, Bluejeans offers features like; extendible meetings and video setups where anyone can access these meetings through any VR device. Setting up BlueJeans collaboration is simple as honey, and high-profile skills are not required. 
3. Cryptovoxels 
Cryptovoxels came under the spotlight in 2018 and has continuously added new features to its eve. It is a three-dimensional virtual platform integrated with the Ethereum blockchain and is among the top metaverse platforms. Throughout the metaverse world, crypto voxels have a larger market presence. 
Cryptovoxels is the finest platform that provides a supporting hand in making financial decisions, and secondly, it helps users avoid hurting other users' sentiments.
Cryptovoxels include entire infrastructures, including buildings, roads, and lands, and users can own digital land parcels. While owning land parcels would give the right to users to craft land in their way or can build new infrastructure on it. 
4. Gather 
Gather is another video chatting platform to improvise connectivity between users. The vision of gather is to connect people from every corner of the world without any intervention. 
Since its launch in 2020, more than a million people have been using and revitalizing the gather. It is a specific offer to enterprises with virtual office setups that deeply integrates video conferencing. 
5. Metahero 
Inside the virtual world, people are in the form of 3D avatars, and this technology is behind the creation of these three-dimensional models. Secondly, fancy players for virtual games are also a fascinating feature of Metahero. 
Platform readily trusts blockchain for future survival and believes in the ability of blockchain to create ecosystems that can revolutionize the tech industry. 
Platform also provides features like scanning and producing results in 3D form. At the backend, the technology uses high-profile protocols for converting artworks into NFT forms, which are profound utilities in the virtual world. 
6. Roblox
Roblox is a virtual gaming ecosystem by Roblox Corporation. The platform is open source for developing and playing virtual games; even players can play games developed by other users. Roblox engine is vast and has plenty of features that allow users to customize their avatars in any fashion. 
Besides gaming, Roblox hosted many entertaining events like concerts and fundraising events. Some filmmakers also use these platforms to promote their films.
Formerly Roblox supported many slogans against racism like Black Lives Matter and George Floyd protests.  
Roblox also restricts its users from sharing unwanted content, as formerly, the platform was under severe criticism for featuring porno imagination in games. 
7. Rooom
Rooom is among those metaverse platforms that can illuminate business activities. Formerly, the platform held events like showrooms and exhibitions of 3d artworks and provided places for marketing campaigns and much more. These features are a complete bundle for enterprises to sustain business activities on the right track. 
8. Second Life 
The second Life metaverse platform is all like natural life and natural processes. for instance, this platform constitutes home-like structures and allows us to interact with different communities. Running Second Life is quite easy for users, as one can build virtual space with drag and drop from pointing devices like a mouse. 
Platform believes in quality collaboration and allows users to sit and build their space so users behave well inside the second life. The most prominent thing about second life is that platform never uses any kind of advertising or social media campaigns like Facebook and Microsoft did. Today, there are almost one million Second Life users, and per person, revenue is greater than other major companies. 
Lastly, in the coming time, Second Life will be the first life of people because many people will spend greater time in this virtual world. 
9. Sandbox 
Sandbox is an immense virtual gaming platform from Ethereum blockchain technology. SAND is also among the top cryptocurrencies of the metaverse world and lies in the second position by market cap after Decentraland. This also allows purchasing and selling virtual land too. 
SAND gives autonomy to users to craft anything that favors them, and most of the time, users use this SAND to create fancy game players for which most of the audience pays to acquire them. 
While experts argue that there is nothing so important about the gaming metaverse as most platforms are insecure. important, one this sure that gaming only centers attraction from investors in the form of digital arts. So, metaverse platforms play a key role in lifting any crypto. 
10. Somnium Space
Somnium Space is one in all, as users can play games, purchase land parcels to build houses, sustain business activities, and use that space for entertainment. To most clients, tools by Somnium Space are suspicious to users; experts also believe that most tools are vague. 
These are top metaverse platforms that are already dominating, and in the coming, time number will increase, and their eye-catching features will increase in number. 
Final Words
Metaverse is the next big thing worldwide, and we are just on initial notes of technology, which has already given goosebumps to people and businesses. 
Platforms like Decentraland, Roblox, SAND, Room, Second Life, and a few others are already under the plan of major business firms, as many have made good investments in these platforms. Things like better customer engagement, e-commerce, and developing new ways to learn are all praiseworthy features of these platforms.  
Metaverse is more attractive to the gaming community as most of the platforms include moderate space for the gaming community. Still, the future of these games is also debatable, as most games have a dangerous vision for real life. Apart from the metaverse, if you want  to acquire profits from crypto, then must give a hand on Bitsoft 360, a trading application that uses sophisticated technologies like AI to provide robust trading strategies.