6 July 2023
By Roger L.  Kennedy
roger@TheCork.ie
In today's fast-paced business environment, efficiency is key to both survival and success. This is especially true in Ireland, a country recognised for its robust economy, strategic location, and skilled workforce.
This article will serve as your comprehensive guide to enhancing efficiency and driving success in this vibrant business landscape, discussing everything from understanding the local market to leveraging global trends and optimising operations.
Understanding the Irish Business Landscape
Ireland has much to offer for businesses, whether they're startups or established enterprises. The Irish economy is known for its resilience and robustness, qualities that make it a magnet for global investment.
On top of this, Ireland's strategic location as a gateway to Europe, combined with its world-class infrastructure, allows businesses to operate efficiently and maintain a competitive edge.
One element of this competitive edge comes from the seemingly small details, like travel arrangements.
For instance, relying on a professional corporate chauffeur service for client transportation not only eases logistics but also creates a positive, professional impression. It's these little considerations that can significantly enhance your business operations and perception in the Irish market.
Leveraging Local and Global Market Trends
The ability to keep pace with both local and global market trends is crucial for any business. In an increasingly interconnected world, events in distant markets can have a profound impact on local businesses in Ireland. Therefore, it's essential to maintain an informed perspective on global trends and apply those insights to your local market context.
From changes in consumer behaviour to the rise of new technologies, these trends can offer significant opportunities for Irish businesses. Being aware of these trends and proactively adapting your business strategies can enhance efficiency, drive innovation, and foster growth.
Optimising Operational Efficiency
Operational efficiency plays a pivotal role in determining a business's success. In this age of digital transformation, businesses have a wealth of tools and technologies at their disposal to streamline their operations, reduce costs, and improve service delivery.
From adopting cloud-based solutions for data management to leveraging automation for repetitive tasks, the opportunities for optimisation are endless. Embracing such technologies can lead to reduced errors, faster turnaround times, and better resource utilisation, all contributing to improved overall efficiency.
Investing in Security Measures
In an increasingly digital world, security has become a critical concern for businesses. Cyber threats are evolving rapidly, and protecting your business requires continuous vigilance and investment in appropriate security measures.
In addition to cybersecurity, physical security is of equal importance. A well-maintained CCTV system, for example, is a non-negotiable for businesses.
Regular maintenance of CCTV systems and other such security measures ensures their effectiveness and allows for the detection and rectification of issues before they escalate. Thus, investing in both digital and physical security is a necessity in today's business environment.
The Power of Workforce Development
Investing in your workforce is an investment in your business's future. Staff are the backbone of any operation, and their skills, motivation, and commitment often make the difference between success and mediocrity. Prioritising continuous learning and development, both in the form of upskilling and reskilling, can boost your business's efficiency significantly.
Encourage a culture of learning by offering professional development opportunities, be it through training programs, workshops, or online courses. This commitment to growth can lead to an increase in productivity, job satisfaction, and retention, all crucial for maintaining an efficient and competitive business.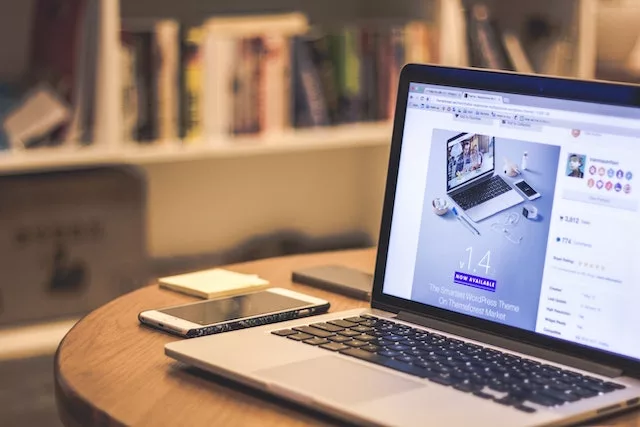 Embracing Sustainability
Sustainability has evolved from a buzzword to a business necessity. Today's consumers are increasingly conscious of their impact on the environment, and they expect the same awareness from the businesses they support. But beyond meeting customer expectations, sustainable practices can also contribute to business efficiency.
For instance, energy-efficient office spaces and practices not only reduce carbon footprint but also cut utility costs. Similarly, adopting a paperless approach with digital documents and communication can streamline operations and eliminate unnecessary waste. Thus, sustainability becomes a win-win strategy, improving both your bottom line and public image.
Strengthening Customer Relations
No business can succeed without its customers, making customer relationship management (CRM) a vital aspect of business efficiency. CRM involves all strategies, techniques, tools, and technologies used by a business to acquire, develop, and retain customers.
By investing in robust CRM systems, businesses can gain a 360-degree view of their customers, allowing them to provide personalised service, resolve issues swiftly, and predict future needs. Such tailored service not only enhances customer satisfaction and loyalty but also leads to valuable customer insights, informing strategic decision-making and ultimately boosting business efficiency.
Capitalising on Data Analytics
In the digital age, data is a valuable asset. It provides in-depth insights into customer behaviour, market trends, and business operations. When harnessed effectively, these insights can significantly enhance efficiency and inform strategic decision-making.
Implementing data analytics allows businesses to identify strengths, weaknesses, opportunities, and threats in real-time, enabling them to adapt swiftly and maintain a competitive edge. Whether it's identifying high-performing products, streamlining supply chains, or understanding customer preferences, data analytics can offer invaluable insights to boost business efficiency.
Enhancing Digital Presence
In today's interconnected world, having a robust digital presence is no longer optional. It offers a platform to reach a wider audience, promote products or services, and engage with customers. Moreover, a strong digital presence can significantly improve business efficiency.
For instance, a well-designed website can automate various processes, from online orders and bookings to customer enquiries, saving valuable time and resources. Similarly, effective use of images on social media can boost brand awareness and customer engagement without significant investment. Thus, enhancing your digital presence can be a cost-effective way to improve business efficiency and reach.
Conclusion
Enhancing business efficiency is an ongoing process. As the business landscape evolves, so too must your strategies and operations.
By understanding the unique characteristics of the Irish market, staying informed of local and global trends, optimising operations, and investing in comprehensive security measures, you can boost your business efficiency and thrive in the Irish business landscape.
230712 L