8 August 2023
By Tom Collins
tom@TheCork.ie
Dancers off to Lorient
The elite group of dancers from the Kiely Walsh Academy of Irish Dance supervised by their teachers Marie and Clíodhna Walsh gave an outstanding going away performance to their parents and grandparents at Holy Well National School on Friday last before they departed for Brittany the following day. They are representing Ireland at the 2023 Festival Interceltique de Lorient. @festivalinterceltiquelorient in Brittany. On Saturday the group travelled to Dublin by bus to join with musicians and singers from throughout Ireland and all flew by charter flight to the 10 day internationally renowned festival in Brittany.
This year more than ever is a special year as the festival celebrates Ireland as its featured Celtic nation. A truly incredible festival with an anticipated 900,000 visitors expected to arrive in celebration.
Comhaltas na Dúglaise
10 young members of Comhaltas na Dúglaise attended a traditional Irish music workshop given by Cliona Halley and Darragh Kennedy in Brú na Sí, Youghal on Monday July 31st. The daylong event was organised by the Youghal branch of Comhaltas in their Teach Cheoil. Later that evening the Douglas Group performed the music and arrangements that they had learned during the day at the Youghal Seisiún. The 20 strong young Youghal group also gave an excellent performance at the Seisiún. To conclude the day they were treated to a concert of the highest standard by the famous Bobby Gardiner and his family.
It was a fantastic opportunity for those young musicians who benefited enormously from the day.
On Saturday August 4th another group of young Douglas musicians played a few selections at the Fr Con Commemorative Concert in Ringaskiddy Community Centre. The adult Grúpa Cheoil plays at Blackrock Pier every Thursday night at 7.30pm, all welcome.
Enrolment for the season ahead for the music, singing and storytelling classes are on at present douglascomhaltas.com.

Sustainable Energy Community
The final draft of the Carrigaline Sustainable Energy plan has been received and agreed by the local SEC group. The public launch of the plan will be held in September. The local sustainable energy group is a sub-committee of Tidy Towns under the auspices of the Community Association.
Honda Rally
The annual Carrigaline Honda 50 run organised by the Men's Shed in aid of the building fund takes place on Sunday August 22nd. Bikers are welcome at the Carrigaline GAA complex from 9.00am and can register and have a cup of tea in the Pavilion from 9.30am. The 125k Honda Run will start at 11.15 go through Main Street to Kinsale via Belgooly on to the Old Head for a brief stop to take in the scenery. The route takes them on through Ballinspittle to the first fuel stop in Timoleague Service Station/Centra. Then the run goes on to Ardfield via Clonakilty and back through Clon to Enniskeane, on to Bandon for another pit stop at Kilbrogan Filling Station and home to Carrigaline via Crossbarry and Ballinhassig. All bikers are welcome enquiries Roger Morrissey 087 220 3547.
Fuchsia Band Concert
Máirtín de Cógáin traditional singer and bodhrán player with the Fuchsia Band who was home in Carrigaline for a holidays from San Diego, California, got the band together for a reunion. The Fuchsia Band comprised of Máirtín, Michael Heffernan, Carrigaline on guitar and flute, Eoin Verling, Enniskeane on box and Brian McGillicuddy, Ballincollig on banjo played in many venues throughout Ireland, England and parts of Europe. They toured Mid-West USA for a number of years for the festival seasons. On Tuesday August 1st the band played a free concert of the Carrigaline Men's Shed. They provided wonderful entertainment and were greatly appreciated by the Men.
Men's Shed
The Carrigaline Men's Shed is a hive of activity this weather. While some members are on holidays the show goes on with an ongoing programme on events every day. The Shedders displayed some of their stationary engines at Robertscove Vintage Festival last Sunday August 6th They will exhibit at Ballygarvan Agricultural Show on Saturday August 26th. The wood workshop is very busy making various items to order, i.e. planters, picnic tables, dog boxes, bird boxes and bird feeders etc, The mechanical section is planning the restoration of another item of agricultural equipment. Physical activities are an important part of the Men's shed programme with weekly walking, pitch and putt and golfing outings on the agenda. The 10 week Sheds for life health programme starts in September. New members are welcome enquiries Roger Morrissey 087 220 3547.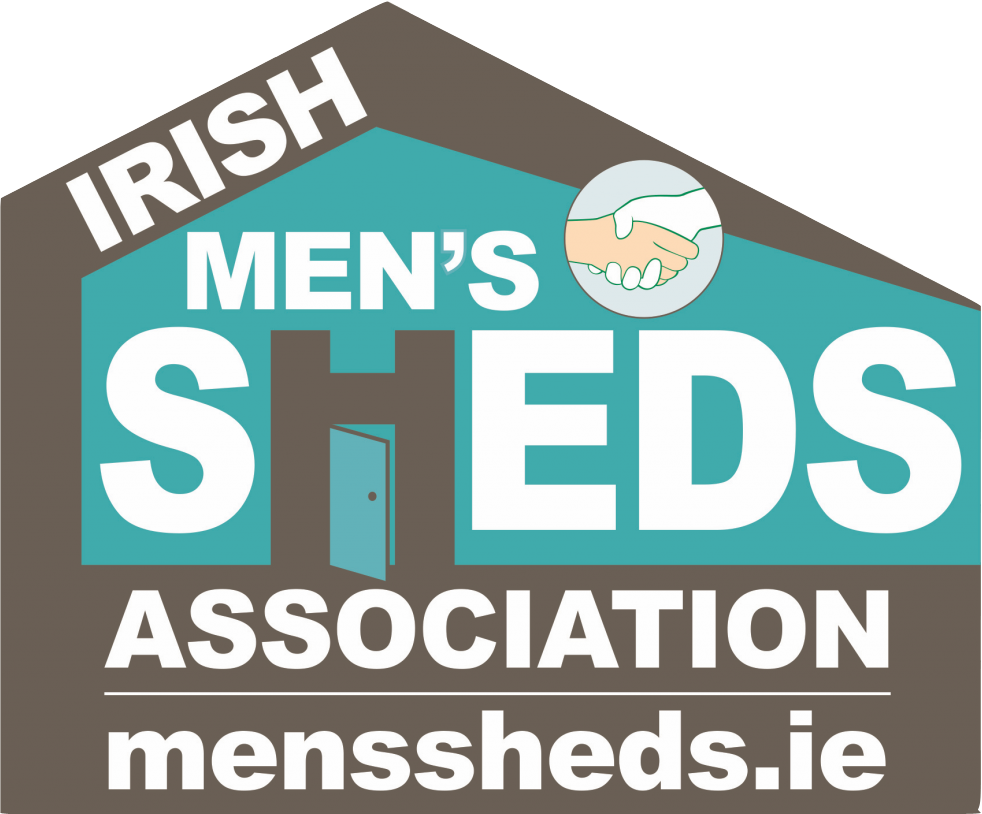 Women's Shed
The setting up of a Women's Shed in Carrigaline is being actively pursued at present. With so many new residents coming to live in Carrigaline the need for a dedicated venue where women could meet and organise activities for themselves has become evident. A public meeting is to be held shortly.
Tidy Towns
Carrigaline Tidy Towns annual barbeque for the Green Team volunteers will be held this Friday night. The team works together throughout the year on several projects in the town. Litter picking continues to take up a lot of their time while deadheading flowers is priority this time of year. Carrigaline has bigger and more colourful displays throughout the Main Street and on roundabouts than ever before. More murals are planned for later this year and next year. Volunteers are always welcome at HQ any Saturday at 9.30am, Tuesday at 10.00am or Wednesday at 7.00pm.