11 November 2023
By Elaine Murphy
elaine@TheCork.ie
Two Cork SuperValu stores taking part in initiative ahead of further rollout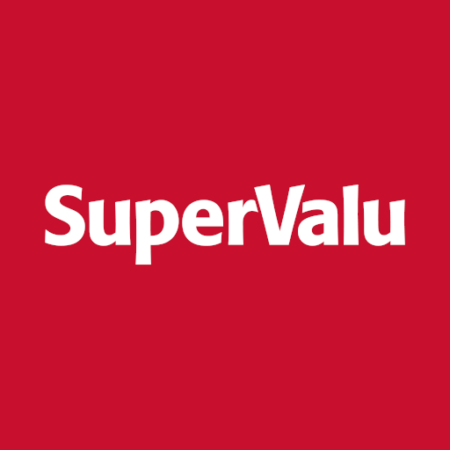 SuperValu has begun a partnership with food waste management company 'Too Good To Go', in a bid to tackle food waste, while also offering value to customers. Initially, the partnership will see 33 SuperValu stores take part nationwide, with SuperValu Bandon and Riordan's SuperValu in Fermoy taking part in the initiative in Cork before a wider rollout to other SuperValu stores across the county in the coming months.
Through the 'Too Good To Go' partnership, customers will have the chance to purchase a Surprise Bag of surplus food from participating SuperValu stores, at a lower price.
The Surprise Bag, will include fresh products approaching their use-by date, and can include a selection of chilled meats, dairy, fruit and vegetables, salads, sandwiches, ready meals and bakery items, which can be easily ordered for collection from a select number of SuperValu stores through the 'Too Good To Go' app. The Surprise Bag is available at two price points, €4.99 or €5.99, and includes a range of products at a third of the price.
SuperValu is committed to reducing food waste across the store network and is already on track to achieve a 30% reduction by 2025.
As part of SuperValu's Take Local Action, Make Global Impact campaign, SuperValu believes that collectively, small lifestyle changes can lead to bigger global impacts, including the way we shop, store and use food – how we live and work together in local communities is crucial to creating a more sustainable future for everyone.
In addition, SuperValu has committed to making 100pc of its own-brand and in-store packaging recyclable, reusable, or compostable within the next three years. To date, SuperValu has achieved 94% of its 100% packaging goal.
Speaking on the announcement of this partnership, Ian Allen, Managing Director of SuperValu, states: "SuperValu has a strong sustainability ethos, and we are committed to continuously enhancing our practices to reach our targets. Food waste is something we are continuously trying to minimise and bring awareness to through SuperValu's Local Action, Global Impact campaign. We know sustainability is a journey and I am pleased to announce SuperValu's partnership with 'Too Good To Go' as another step on this journey. This partnership will help reduce food waste from our network while also ensuring quality products can still reach our shoppers who can obtain products at great value. We look forward to expanding this partnership across our full footprint over the coming months."
Too Good To Go, Managing Director, Sophie Trueman commenting on the partnership;  "We are incredibly excited to announce our collaboration with Supervalu. The response from the 33 stores already on our app has been fantastic, and we are eagerly anticipating the growth of our partnership as we extend our reach nationwide. Too Good To Go is all about reducing food waste and in doing so, enabling people to access quality food in a more affordable way, and in a way that does right by our planet too. We're proud to have Supervalu on board and we look forward to the continued impact of our partnership in the weeks, months, and years to come."
Rachel Murphy, Duty Manager, SuperValu Blessington states: "'Too Good To Go is a fantastic initiative for our valued customers, that offers savings, variety, convenience, and a positive environmental impact, while also supporting local businesses and reducing food waste. We have seen a great demand and interest amongst both new and regular customers. We are delighted to take part in this initiative that benefits both customers, the store and our environment."
Participating SuperValu Stores
| | |
| --- | --- |
| SuperValu Knocklyon | Dublin |
| SuperValu Rathgar | Dublin |
| SuperValu Sutton | Dublin |
| SuperValu Newcastle | Dublin |
| SuperValu Lucan | Dublin |
| SuperValu Sundrive | Dublin |
| SuperValu Rush | Dublin |
| SuperValu Blackrock | Dublin |
| SuperValu Ballinteer | Dublin |
| SuperValu Aston Quay | Dublin |
| SuperValu Walkinstown | Dublin |
| SuperValu Balally | Dublin |
| SuperValu Kilmainham | Dublin |
| SuperValu Swords | Dublin |
| SuperValu Finglas | Dublin |
| SuperValu Ranelagh | Dublin |
| SuperValu Northside | Dublin |
| SuperValu Rathborne | Dublin |
| SuperValu Templeogue | Dublin |
| Mulhall's SuperValu Portlaoise | Laois |
| SuperValu Portlaoise | Laois |
| SuperValu Kilbarry Centre | Waterford |
| SuperValu The Hypercentre, Waterford | Waterford |
| Dick's SuperValu Ballyragget | Kilkenny |
| SuperValu Thomastown | Kilkenny |
| SuperValu Loughboy | Kilkenny |
| Flynn's SuperValu Lackagh | Galway |
| SuperValu Bandon | Cork |
| Riordan's SuperValu Fermoy | Cork |
| SuperValu Limerick | Limerick |
| SuperValu Charlesland | Wicklow |
| Kenny's SuperValu Blessington | Wicklow |
| SuperValu Bray | Wicklow |