31 January 2018
By Roger M Jones
roger@TheCork.ie
Entertainment
Sláinte is táinte. What do you do when you're in the beautiful city of Cork and have already spent plenty of days wandering around Blarney Castle, kissed the Blarney Stone endless times, and toured the Jameson factory to learn about the distilling of world-renowned whiskey?
Cork is a city rich in history, basking in the landscape of the Irish countryside and glimmering coast that lines the Emerald Isle. But, if you're still looking for that pot of gold, there's a way you can feel blessed by the luck of the Irish. There are dozens of choices for gambling and gaming in Cork – so, if you are wanting a flutter, what exactly are the top options for gambling? From poker to horse racing, whatever your proclivity, Cork has something for everyone.
Racing Stripes
Horse racing is one of the most famous past times in Cork. With the stage of both National Hunt racing and Flat racing being in Cork, Cork Racecourse Mallow holds events and horse racing tournaments throughout the year. The racecourse is a sight to behold in the lush greenery Cork is renowned for. Hosting events for casual viewing and also for those who are wanting to test the power of the shamrock by gambling on the outcome of the race. A trip to the County Cork wouldn't be complete without a trip to the racing green. Plus, with seasonal events, such as the upcoming Easter Festival, there are opportunities for the novice horse racing fan to pick up the basics of the sport in a fun environment.
Hit the Jackpot
There are plenty of traditional methods of hitting the jackpot in Cork, with a range of casinos to complete a glitzy night out. These include the Macau Sporting Club, which offers an all-encompassing experience, stretching from standard casino tables offering poker and blackjack to a whole host of opportunities to gamble on sports. A traditional sports bar, the Macau Sporting Club offers dining options alongside an endless variety of sports, from traditional ones like football and rugby to the latest big-ticket boxing matches. The place also offers punters the chance to challenge one another at snooker, which you can gamble on yourselves. The bar offers options for dining and drinking too.
Poker Face
If the Sporting Club atmosphere isn't for you, you can have an intimate poker session in Cork, where you can test your poker face away from the casinos offering tables of Texas Hold'em, blackjack, and roulette. For a different taste of gambling, why not try poker, maybe as part of a casino night at home? Perfect for a group of friends who want to test their poker abilities, or even better for beginners who are just starting out playing and don't want to face the frisson in the air at a physical poker table. Don't be put off by the rules and skills necessary as this guide on how to deal poker shows that once the basics are down, dealing with many different variations of poker are easy. Texas Hold 'Em focuses on managing the chips to ensure all bets are recorded, while Omaha Hi-Lo has differing rules for the pre-flop and flop rounds with regards to the number of hole cards dealt, which affects the overall pot. Learning to play poker at home is perfect as a taster into gambling, and even better for those who are more familiar with it.
Sailing on Cork's Coastline
Perhaps not the first thing that comes to mind when you think of gambling on something, but Cork's position at the southernmost tip of Ireland enables both saltwater and freshwater sailing. With boating regattas regularly throughout the year, take in the Irish coastline as a spectator of a sport that many wouldn't have even considered. With team histories, weather and sea conditions, and race day changes all affecting the outcome, a sailing match can actually be fairly exciting. Especially as the wind whips up and nature itself begins to have a hand in who comes out the winner. While sailing may be a different kind of gambling to the more established sports, the basics are fairly easy to grasp, and many different categories – such as point spreads and straight up bets – present themselves depending on the day and your growing knowledge of the sport.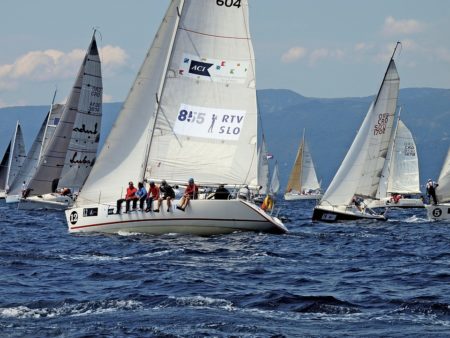 Source: Pixabay  Sailing – there are two well-known yacht clubs in Cork, based at Crosshaven and Kinsale
Basketball
Many think of the dozens of Irish who have emigrated across the Atlantic to America, but few consider the American traditions that may have made their way back over the pond. Basketball in Cork is a growing industry and gives potential sports fans the chance to try gambling over something that they wouldn't have normally considered. Betting on basketball differs from other sports and the fast-paced nature of the game provides more opportunities to amp up the tension. The Cork basketball league is fast growing, and with €6.8m of Capital Funding being offered to the thousands of sports clubs across Cork, those sports with lesser representation will be given the cash boost needed to grow the industry and promote outwards.
Traditional Sports
No mention of gambling in Cork can be complete without a focus given to the way sports gambling has been done for decades. With opportunities for football, rugby, tennis, cricket, and even American football betting available, sports fans can choose their own avenue for gambling. While many more opportunities for a flutter have cropped up, nothing can eclipse the traditional sports bets that have married up fans of excitement and gambling and fans of the excitement of the game. With opportunities to bet on local and national and even international games, sometimes a traditional sports bet is the way to go when looking at options for gambling.
League of Legends
While not everyone's initial thought when it comes to gambling, phone provider Three has sponsored an Ireland-wide eSports tournament that will commence in May 2018 and see 5 teams across the Emerald Isle battle it out online playing League of Legends. Billed as Ireland's first major eSports tournament, teams will represent major football teams, such as the team playing for Cork City. The €20,000 tournament will see some 22,000 spectators descend upon Dublin's 3Arena in order to watch the final League of Legends match. But there will be plenty of chances for gamblers to get involved and acquaint themselves with the game in the run-up to the big day. Plus, eSport offers dozens of opportunities to bet on the outcomes of the games, with team histories and gameplay taken into account for payouts and odds.
While Cork has a slew of historical, natural, and cultural offerings, it also provides an enjoyable setting for the many gambling options available. From traditional sports that have played host to gambling for decades to ones borrowed from across the pond. From sports bars that allow betting across platforms and channels to playing different variants of poker, such as Omaha Hi-Lo and 7 Stud Poker at home with friends in a more relaxing, yet equally exciting environment. To basking in all that Cork has to offer with sailing and horse racing, allowing you to take in the culture as well as experience the gambling. Or throw the traditional out of the window and head online to gamble on the future of sports with the options for getting involved with eSports in preparation for Ireland's League of Legends tournament. Cork offers something for everyone, whether a long-term resident or a weekend visitor.
220215 chk so fix DB